The anti-lock braking system control module, also known as the ABS control module, works to prevent your wheels from locking up as you're driving. This is especially important when you must put on the brakes suddenly to prevent an accident or crash.
How ABS Works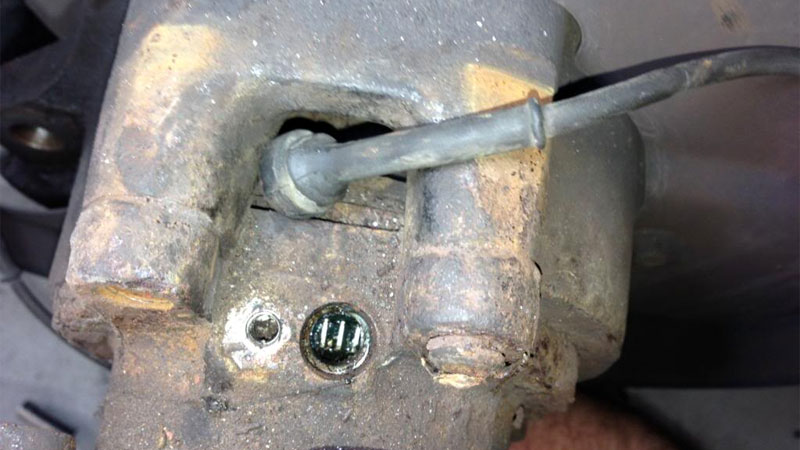 When you press on the brakes, the brake calipers force the brake pads to clamp down on the brake rotors.
If this clamping force exceeds the available traction between the ground and the tire, that tire will actually stop spinning. This is known as locked brakes.
Under heavy braking, one or more tires may lock and could initiate a slide. During a slide, you are more likely to lose control over the vehicle and your stopping distance will increase substantially. This is because a rolling tire has more grip than a slipping tire.
The ABS system works to limit tire slip by using wheel speed sensors to detect the speed of each tire. If one tire is spinning substantially slower than the others while you're braking the vehicle, the brake caliper on that particular wheel will be released very briefly so that tire can regain grip. After that, the ABS module will reapply the brakes on that wheel. This process repeats several times per second as long as a tire is losing grip under braking.
ABS systems give you much better braking control over the vehicle. Stopping distances are reduced substantially and it is easier for the everyday driver to stop as quickly and consistently as possible. You will still be able to maintain some control over the vehicle's steering under full braking.
Note: it is generally a very bad idea to brake and steer at the same time even if you have ABS equipped. While you're braking, the weight of the vehicle pitches forward, leaving the rear end of the car very light. If you attempt to steer with a light rear end, the car could easily spin. Always brake in a straight line when possible.
Common Bad ABS Control Module Symptoms
The ABS control module ensures that you drive safely and securely on the road. If you have a bad control module and then find yourself having to stop quickly, you may be in for a rude awakening.
Below are some of the most common symptoms that will let you know that your ABS control module is failing. Once you find this out, get to a mechanic and have the module replaced right away.
1) Brakes Locking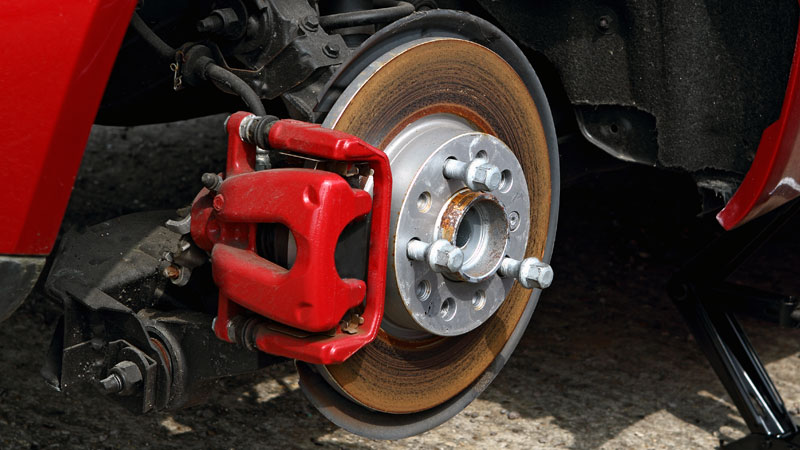 The whole purpose of an ABS control module is to prevent locking of the wheels. If you notice that your wheels are locking up while you're driving, then this obviously means that your ABS control module is faulty or damaged.
Generally when an ABS module fails, you will only notice when you slam on the brakes. In other words, you will usually only notice a problem when you need the system the most.
If one tire is smoking or is constantly locked, you may want to check to make sure you don't have a stuck caliper.
2) ABS Light On
If you have a newer car, then it should have an ABS light on the dashboard. If your ABS control module were to go bad, this dashboard light should come on.
The light will likely be an amber color so it will be easy to recognize. However, if you have an older car, then the "check engine" light will be used to indicate this problem instead of the ABS light.
Some ABS systems may function even if the ABS light is on. Even still, you should have the ABS code read, then get the problem diagnosed and repaired. ABS systems have layers of redundancy and one component or circuit has probably failed.
3) Brake Pedal is Unresponsive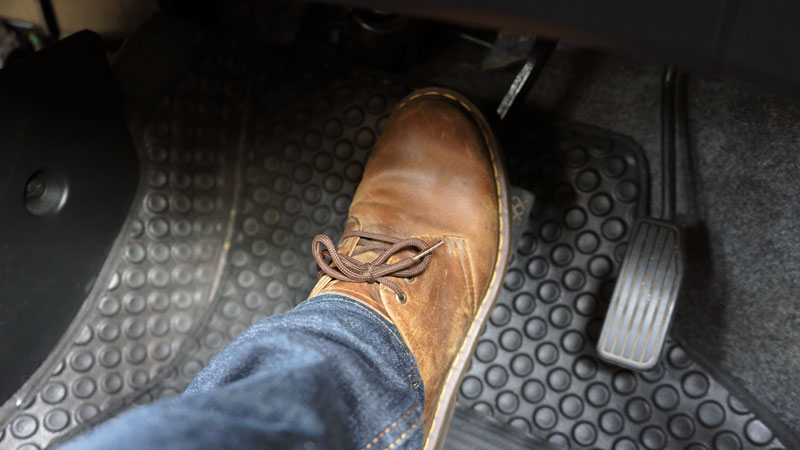 If you put your foot on the brake pedal and the car does not slow down at all as it normally does, this is obviously a sign that there is a problem.
In the beginning, the symptom will start out gradually where you will have to press your foot down on the pedal a couple of times to get it to work. But then as time goes on, you will have to press down more times just to perform one braking function.
It may eventually get to the point where it stops working altogether.
If you notice issues with the brake pedal, you should also check the brake fluid level and consider having the brake system flushed so you know there is no air in the brake lines.
4) Increased Brake Pedal Effort
You may be in a situation where the brake pedal of your vehicle works, but it requires a lot more pressure on your part just to perform a simple braking function.
A brake pedal should not require a significant amount of pressure. You should be able to just lightly press your foot down on the brake pedal for the braking to work. If you have to increase your effort just to do this, then your ABS control module may be bad.
5) Speedometer Fails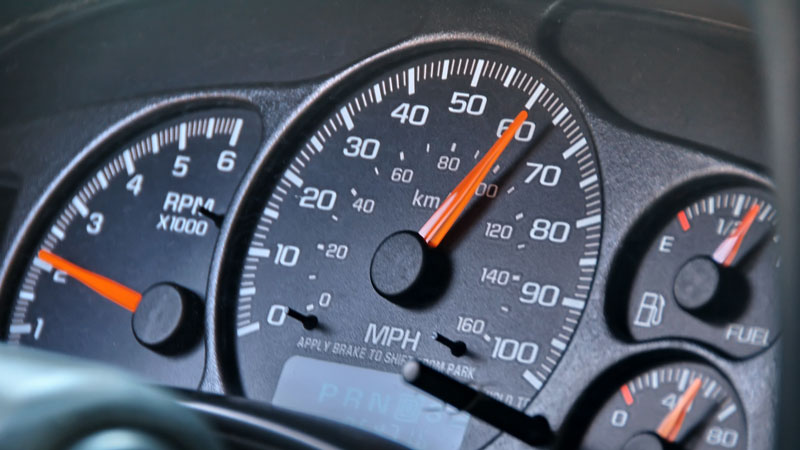 In rare cases where your ABS control module doesn't work, the speedometer in your instrument cluster will stop working. Either it will show you an incorrect speed or the needle will just rest at 0 mph.
This will usually be followed by the ABS or check engine light coming on. But even if the light doesn't come on, a bad speedometer should be reason enough to get your car checked out by a professional.
ABS Control Module Replacement Cost
It will cost a minimum of about $300 to replace an ABS control module, but could cost about $1,500. This total will also have additional fees and taxes added onto it as well.
The exact price of the replacement job will greatly depend on the type of car you have, how accessible the ABS module is, and the prices charged by the mechanic who works on your car. They will typically charge anywhere from $80 to $110 for the labor costs and anywhere from $220 to $1,090 for the parts costs.