Are you looking for a cheap car that sips fuel? Look no further. There are many options on the market that will get you to your destination in style, without hemorrhaging money at the pump.
Best Cheap Cars With Great Gas Mileage
Gas is pretty expensive these days. If you've done all you can to get better gas mileage out of your current vehicle and still aren't happy with the results, consider one of these options for your daily driver.
1) Mazda MX-5 Miata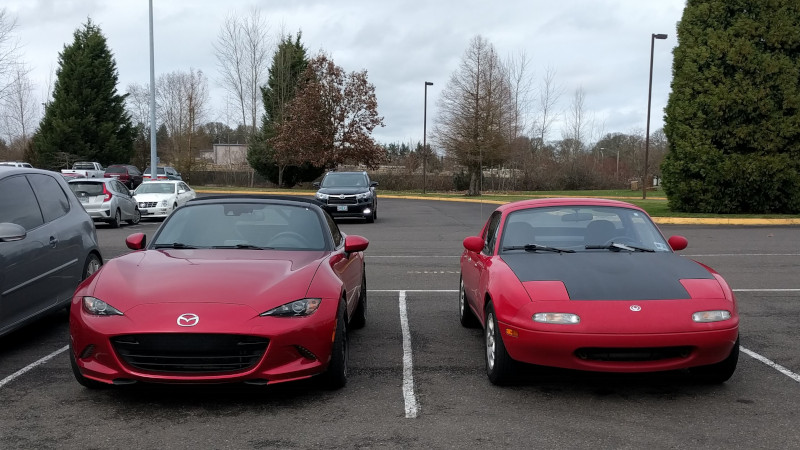 Who said you can't have fun while saving money? Thanks to its light weight and conservative four cylinder engine, the Mazda Miata can easily reach the 30 MPG mark on the highway. Older Miatas see high 20s, and newer Miatas can even get upwards of 35 miles per gallon.
Miatas are some of the easiest vehicles to work on, thanks to their dedicated fanbase of users who work on the cars themselves. You can find a lot of valuable technical information online in forums and Facebook groups.
Once the weekend rolls around, you can take that money you saved and hit your local track or autocross event to experience a thrill that is unmatched on four wheels.
Miata Is Always The Answer.
2) Volkswagen Golf GTI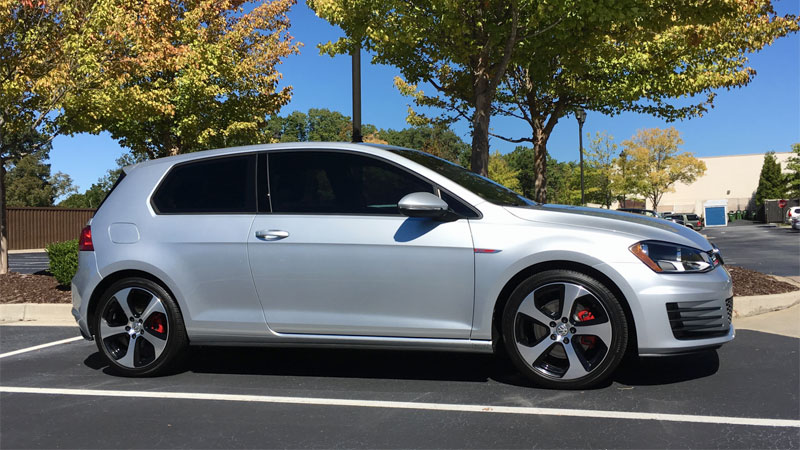 If you need the do-it-all sports car, there are few options that can beat a VW Golf GTI. Since the GTI is front wheel drive, there is relatively little parasitic loss in the drivetrain.
The Mk1 Golf GTI was introduced in 1976 and has sold countless units in the United States. There are plenty of options to choose from, and they have always been pretty conservative with their fuel usage.
Newer GTIs pack a punch, bringing 241 HP to the table with an EPA rating of 34 MPG highway. Plus, the Golf's interior is widely regarded as the best interior in the economy car and hot hatch segments of the market.
3) Mazda3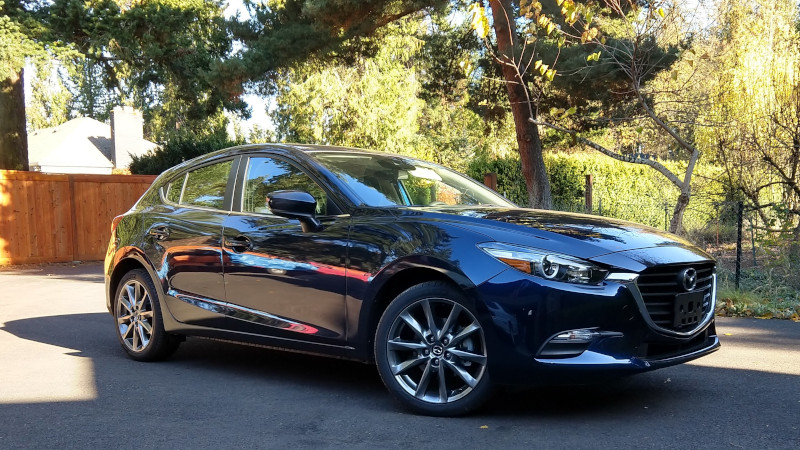 If you are looking for a stylish four-door vehicle with excellent handling, Mazda makes some attractive offerings. If you opt for the 2.0L Skyactiv-G engine, you can see fuel economy up to 36 MPG highway.
While those may not be the best fuel economy numbers in class, the Mazda3 is one of the best handling economy cars you can find. You can have your cake and eat it too with a car that is both practical and fun to drive.
4) Honda Civic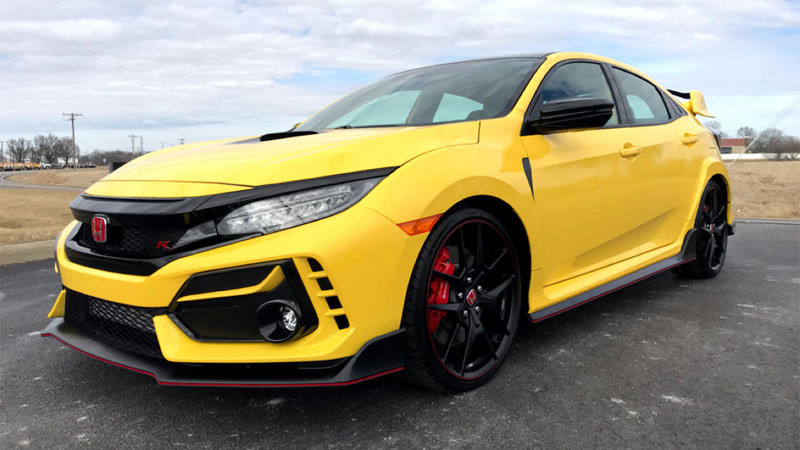 Honda Civics are a well-built alternative for anyone looking for something other than a Corolla. Fuel economy in the 30s is common, and newer models can even see numbers into the 40s.
If you're looking for something that will also turn quick lap times, the Civic Type R still churns out a respectable 28 MPG highway. This is nothing to scoff at given its powerful 306 HP motor.
5) Smart Fortwo
No fuel economy list would be complete without mentioning the diminutive Smart car. You're unlikely to find a dinosaur-burning vehicle that saves more fuel than a Smart car, unless you opt for a two-wheeled machine like a moped.
While not ideal for the highway, Smart cars are excellent in big cities where parking is limited.
See Also: What is the Average Car Length?
6) Toyota Corolla
Few cars can beat the venerable Corolla when it comes to price, practicality, and fuel efficiency. There are many trims to choose from, but you can't really go wrong with any of them. The hybrid variant can get an astonishing 52 miles per gallon, both city and highway.
The Corolla is one of the most popular vehicles in the world for a reason.
7) Toyota Prius
Don't let its mundane reputation fool you. The Toyota Prius offers incredible value as a commuter car. Like most hybrids, regenerative braking and electric-only mode allow this vehicle to be extremely efficient in stop and go traffic around town.
A newer Toyota Prius could see 58 MPG city, 53 MPG highway. For those who prefer function over form, you'd be hard pressed to find a better workhorse for long commutes.
You can save even more money by purchasing an older model and swapping out the old hybrid battery. ChrisFix has a great YouTube video outlining the process. You could potentially do this job yourself using only common hand tools.
8) Subaru Impreza
If you live in a snowy climate that warrants a robust AWD system, Subaru's got your back. Although all wheel drive vehicles tend to burn a bit more fuel than their front wheel drive counterparts, Subaru offers several appealing options that give you great range and fuel economy.
The Subaru Impreza earns an admirable 36 MPG on the highway, which is incredible for a vehicle with a full-time AWD system. No matter how active your lifestyle, Subaru has a vehicle that will help you get where you need to go.
If you opt to buy an older Subaru, pay attention to the years and models that had some head gasket trouble. There's no need to fear these older cars though; if the head gaskets have been replaced, you will probably enjoy a trouble-free ownership experience.
9) Chevrolet Corvette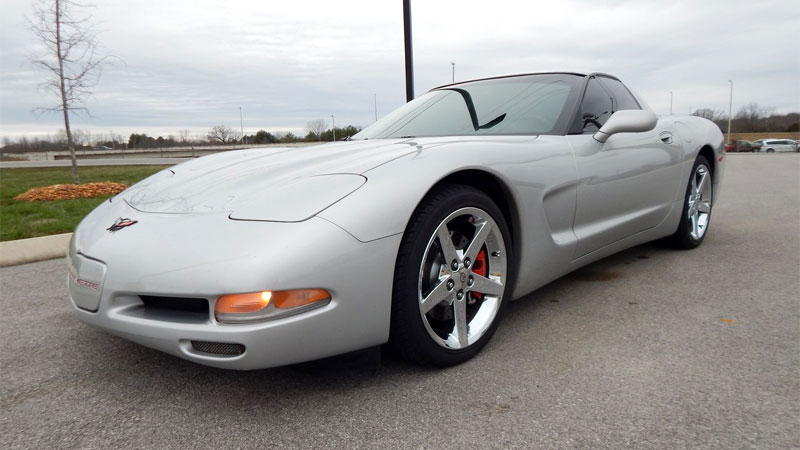 Wait, what's a large V8 sports car doing on this list? Thanks to its tall gearing, high torque output, and sophisticated fueling system, the Corvette just doesn't need that much fuel to keep it going on the highway.
Although the EPA numbers report mid 20s for their fuel economy, Corvette owners will be quick to tell you they have seen high 20s or even low 30s on the highway. The car is also quite pleasant on the highway, with the engine cruising at or below 1500 RPM in top gear.
Corvettes have stuck to the same formula for decades. They are very reliable , so you can even buy an older used example that gets great fuel economy for a sports car. Used Corvettes can be easily found for less than $10,000.
See Also 7 Tips When Buying a Used Car
10) Ford Mustang
The Ford Mustang offers several engine options. If you pair the Ecoboost engine with the automatic transmission, you could see numbers as good as 32 MPG on the highway.
Born from the 1973 oil crisis, the older Fox Body Mustang easily reaches the mid 20s on the highway. Fox Body Mustangs can be found for less than $5,000.
Although the V8 equipped Mustang GT gets slightly worse fuel economy than the Ecoboost, it can still hit the mid 20s on the highway. Not bad for a 400 HP muscle car weighing in at 3,500+ pounds.