Nissan is a popular Japanese car brand and manufacturer. For decades, they have manufactured innovated automobiles which have revolutionized the industry.
In 2013, the automaker was declared to be the 6th biggest car manufacturer in the entire world. The only automakers that beat Nissan were Ford, Toyota, Hyundai, Volkswagen, and General Motors.
However, their ranking dropped to 12th in 2021 and they no longer produce hybrid vehicles. That said, if you're in the market for a used hybrid vehicle (or an electric one), Nissan has a few great options.
See Also: Hybrid vs Electric vs Gas Vehicles
Top 5 Best Nissan Hybrid and Electric Cars
If you are looking to purchase an electric or hybrid Nissan vehicle, there are five particular models that you should look for. These models have received fabulous customer reviews and they are priced very reasonably as far as electric vehicles go.
1) Nissan Leaf (Currently Available)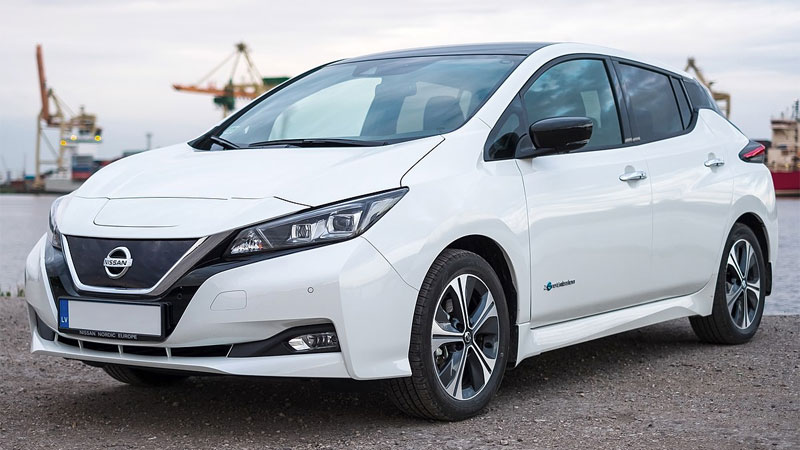 As of right now, the electric Nissan Leaf is the only new electric or hybrid vehicle sold by the manufacturer and it's the most environmentally friendly vehicle in Nissan's history.
Rather than relying on an internal combustion engine for faster speeds, the Nissan Leaf is 100% electric powered. This means that it never produces any pollution whatsoever. Say goodbye to all those carbon emissions because there won't be any coming out of the tailpipe of this vehicle.
Leaf was Nissan's big effort to stride away from petroleum dependency in their vehicles. The amazing thing is that the Nissan Leaf starts at under $30,000. This is a very reasonable price for a fully electric car, especially when compared to something like Tesla.
2) Nissan Altima Hybrid (Discontinued)
2011 was the last year the Nissan Altima Hybrid was available (its life began in the 2007 model year). But a used one will give you 33 miles per gallon (city & highway) and has a 5 out of 5 overall safety rating from the National Highway Traffic Safety Administration.
It has a family sedan style design which makes it comfortable for families and groups of people to ride in together. You can fit up to 5 people in the vehicle at once. The engine is 158 horsepower with a forward drivetrain. Overall, the hybrid performance and fuel economy are both good.
3) Nissan Murano Hybrid (Discontinued)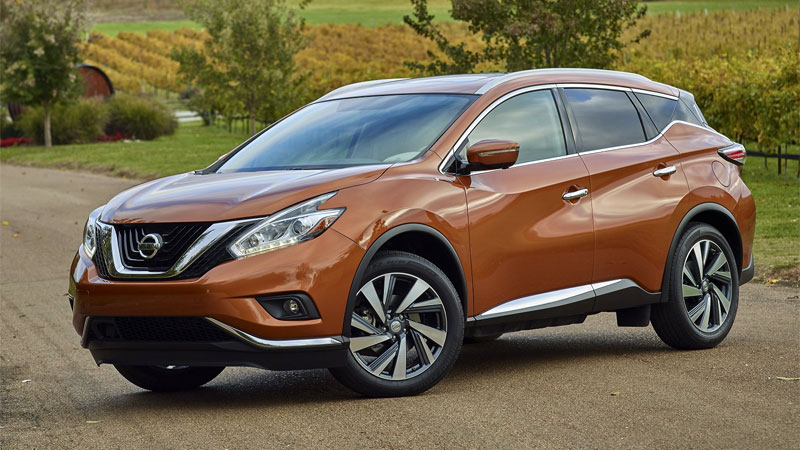 The 2016 Nissan Murano Hybrid is a sports utility vehicle which will give you up to 28 miles per gallon in the city and 31 miles per gallon on the highway. It features a 144 V lithium-ion battery and has a towing capacity of up to 1,500 pounds.
The average starting price for a new Murano Hybrid was $31,775. Overall, it's a decent hybrid vehicle that is worth checking out if you want a roomy SUV that has an internal combustion engine and an electric motor.
4) Nissan Pathfinder Hybrid (Discontinued)
The 2014 Nissan Pathfinder Hybrid is a much larger sports utility vehicle than the Nissan Murano Hybrid. The Pathfinder Hybrid has a towing capacity of up to 3,500 pounds and an engine with 250 horsepower. It can get up to 25 miles per gallon on the city roads and 28 miles per gallon on the highway.
Obviously, this vehicle is not as fuel efficient as the Murano Hybrid. However, the Pathfinder Hybrid is the only sports utility vehicle which lets you choose between 4-wheel drive, auto mode, and 2-wheel drive.
Depending on the weather and road conditions, you can get better mileage by switching between these various modes. This feature might make it worth spending close to $30,000 for it in 2014.
5) Nissan Rogue Hybrid (Discontinued)
Available from 2016 through 2019, the Rogue Hybrid had the second longest run of any Nissan hybrid (only the Altima was longer). If you are looking for a compact sports utility vehicle with the latest hybrid automotive technology, then check out the Nissan Rogue Hybrid.
Available at the time for a little over $27,000, this hybrid vehicle will give you up to 33 miles per gallon on the city roads and 35 miles per gallon on the highway. It has a 4-cylinder 2-liter engine with 176 horsepower. The weight of the vehicle is close to 4,800 pounds.
---
Images Courtesy of Nissan USA