The braking system of a vehicle has one important purpose; to slow down (and stop) your vehicle. The brake pedal is what you use to communicate to the car that you want it to slow down and it should always function the same.
When you push down on the brake pedal a little, you're telling your car to slow down a bit. When you apply maximum force to the brake pedal, you're telling your car you want to slow down as fast as possible. But even with stomping on the brake pedal, it should not go all the way down to the floor easily.
So what happens if you push down on the brake pedal and it does goes all the way to the floor with very little effort? If the pedal sinks to the floor, there is an issue in your braking system that should be addressed as soon as possible. The inability to stop quickly is very likely to cause a serious accident.
Reasons Your Brake Pedal Goes to the Floor
Technically, there are three main causes that would make the brake pedal sink all the way to the floor.
1) Leak from Brake Line or Brake Caliper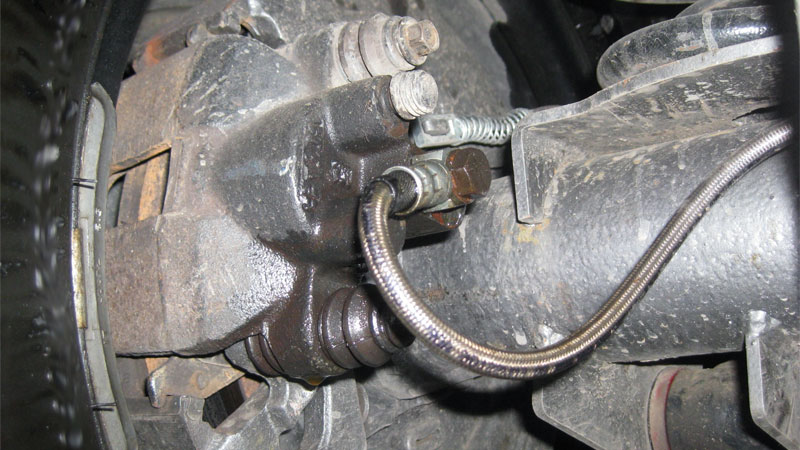 One of the reasons is, the brake system loses pressure from an external brake fluid leak. The leak may coming from a brake line or one of the brake calipers on your vehicle. Finding and fixing this leak should be your top priority.
2) Bad (or Leaking) Master Cylinder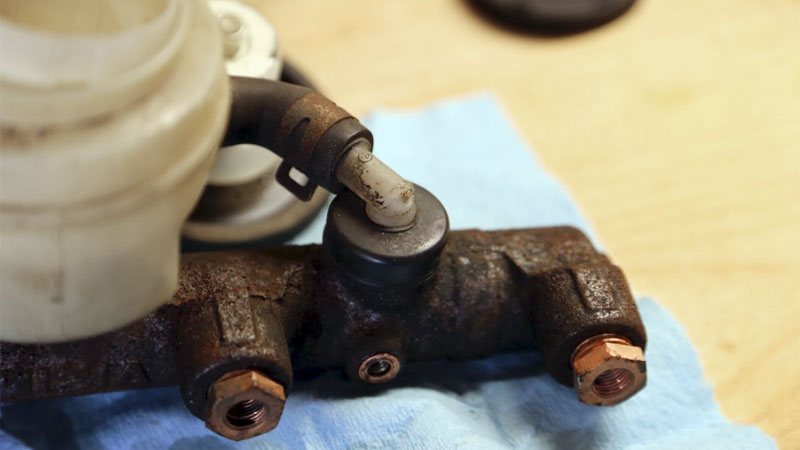 Another reason is a bad brake master cylinder allowing fluid to bypass seals internally. This master cylinder is where the action of increasing the brake fluid pressure occurs. If this cylinder is not working properly, there are two possibilities: the brake system won't be as powerful as it usually is or the brakes won't work at all.
3) Air in Lines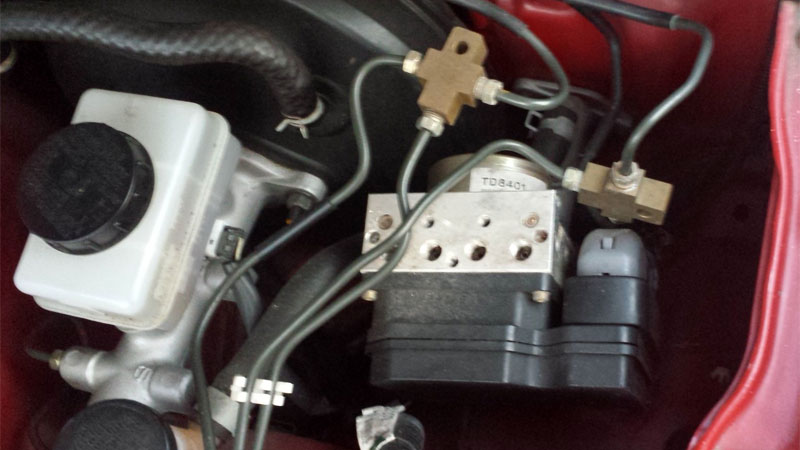 Unlike brake fluid, air is compressible. This means it will be much harder to get a proper, consistent braking feel when you have air in the brake lines.
If you're low on brake fluid, top it off and then bleed the lines to be safe. If you have no brake fluid, there is a very good chance you will not be able to stop until you hit something.
4) Brake Fade
Typically only an issue on hills or after repeated heavy braking, brake fade is a reduction in stopping power as the braking system takes on more heat than it is designed to handle. If your pedal starts to sink after heavy braking, you may have boiled your brake fluid, or perhaps your brake pads are hotter than they were designed for.
When your brakes fade to the point where you can barely stop, you should replace your brake fluid. Once your brake fluid boils, it is never able to handle the same amount of heat as it once could.
Diagnosing and Fixing the Problem
The good thing about noticing when the brake pedal goes down to the floor is that it's usually very easy to diagnose, as there aren't many possibilities as to why it's happening.
Even better is that you can actually diagnose the issue yourself even with limited mechanical experience. In case the brake pedal goes to the floor, there are several actions to be taken in order to fix the issue.
1) Check Brake Lines and Brake Calipers (or Wheel Cylinders)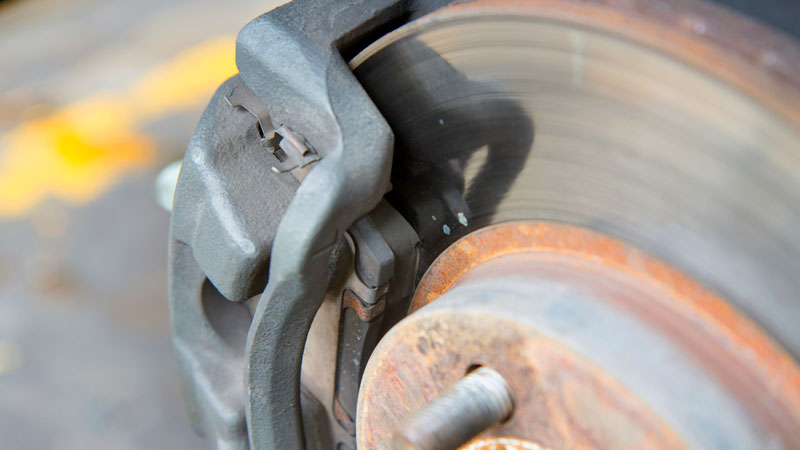 The first action you can take is to check the level of the brake fluid. If the fluid is full, it means that there is no leak. If some fluid is missing or it is empty, it means that you have a leak somewhere.
In case there is a leak, you must check all brake lines from all four wheels, to see if the brake lines are leaking. In case the brake lines are dry, it means that the issue is not there. If you see that there is a leak on one of the four wheels, it means you found the issue.
In order to fix it, you need to remove the wheel, find the source of the leak, and replace the part if necessary. Often the culprit is a leaking caliper or wheel cylinder seal.
2) Check the Brake Master Cylinder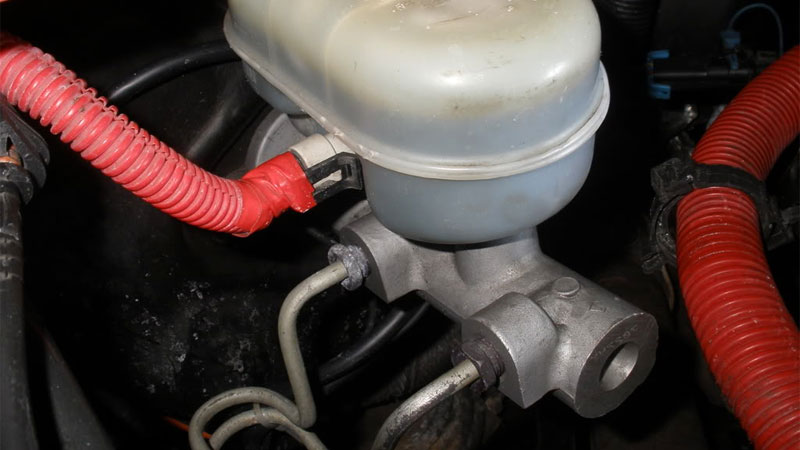 The second action you can take is to check the brake master cylinder, as it has two sets of seals which can wear in time and cause leaks. If this is indeed the issue, the brake master cylinder must be replaced with a new one.
Pay attention, it is recommended to be replaced with a brand new unit, not with a rebuilt one because they don't last long or sometimes don't even work from the beginning. As with many other objects, when a second-hand unit is used, it is not as effective as a brand new one.
It is very important to mention that if you notice there are leaking signs, do not try to drive your vehicle, as the brake system will not work properly and is unsafe. Instead, try to fix the issue and if you cannot manage it by yourself, have your vehicle transported to the nearest trusted service, where trusted professionals are able to solve your issue.
3) Check Brake Rotors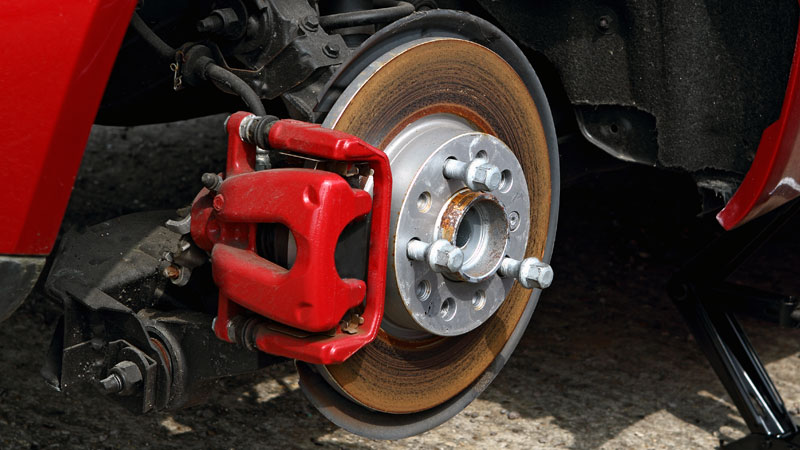 Brake rotors are usually visible without removing the wheels and may tell a story about what's going on with the brakes. Are there any gouges in the rotors? Do you see an uneven distribution of brake pad material along the surface of the rotor? Do you see any fluid leaks in the vicinity of the wheel?
4) Bleed Brakes
If you have soft brakes, you'll want to try bleeding your brakes to see if this fixes the problem. Air in the lines can quickly lead to a squishy brake pedal.
Take care not to get air into the ABS module. ABS lines can be tricky to bleed.
5) Replace Your Brake Pads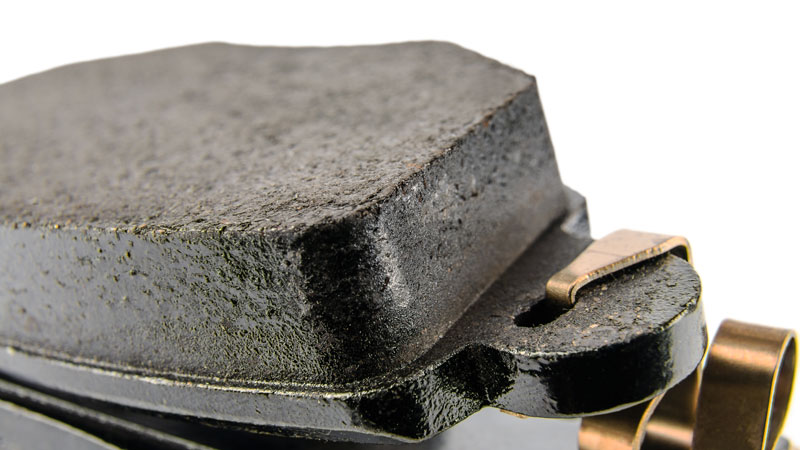 If you've just experienced brake fade after a large hill or a track day, consider replacing your brake pads. Brake pads that are designed to handle a higher temperature may be more appropriate for your use case.
Keep in mind there is no one brake pad that can do it all. Changing to a sport pad may reduce your stopping power on the street during a panic stop, when brakes tend to be much colder than they would be on a steep hill under heavy braking.