It can be a terrible feeling when you have trouble starting your engine. When it's cold outside, the feeling is even worse although the situation is more likely during winter.
You might have a dozen ideas running through your head about why your engine is so difficult to start. Perhaps you worry that your engine is damaged in some way and that you'll have to spend a whole lot of money on repairs or even a new engine.
The worst possible scenarios may run through your head whenever your engine fails to start easily. However, in most situations, an engine that's hard to start has nothing to do with its overall health.
The problem likely pertains to something wrong with one of the many electrical components in your vehicle or maybe even the motor oil. Keep reading to see the main causes of a car or truck that's difficult to start, especially in cold weather.
See Also: 10 Causes of a Car That Starts Then Immediately Dies
Top 5 Reasons for Hard Starting When Cold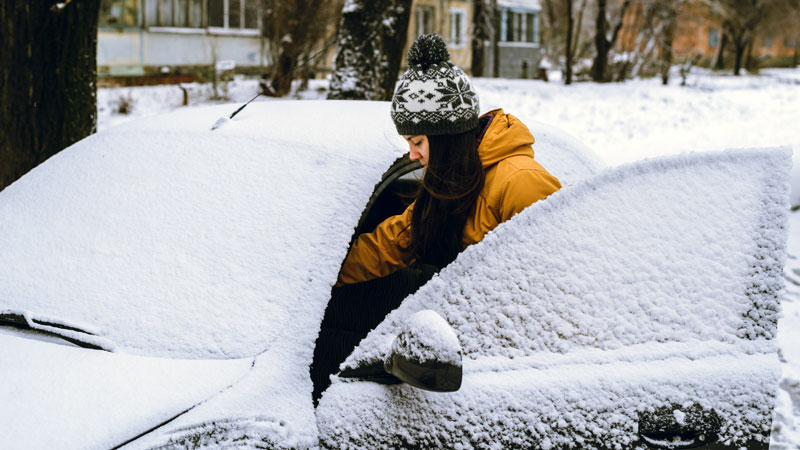 There are many things that can cause an engine to be hard to start, especially in cold weather. Below are five of the most common causes that you should investigate immediately upon experiencing this kind of problem.
You may simply get a jumpstart from another vehicle or portable jump starter and call it good. But if you continue to ignore the problem, then it will eventually get to a point where you won't be able to start your engine at all and it may not be in the confines of your garage or driveway.
1) Battery Issue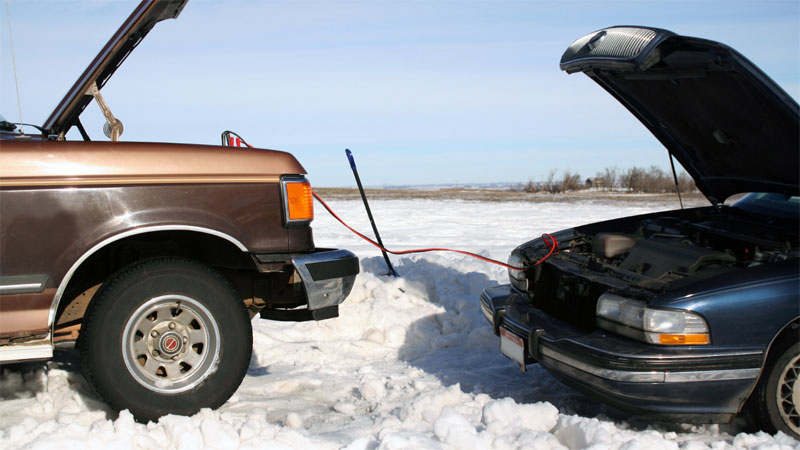 Car owners are surprised to learn that the cold temperatures outside can have a negative effect on their vehicle's battery. There are chemical reactions which need to take place inside the battery for it to function properly.
Cold temperatures will slow down these chemical reactions, resulting in a battery that does not produce a powerful enough energy current for the starter. Once that happens, your engine will have a difficult time turning over.
While it's possible your car battery has simply reached the end of its lifespan and needs to be replaced, a poor connection may be the culprit as well. Be sure to clean off any corrosion from the battery terminals and make sure the battery cables are connected tight.
Related: How Long Does it Take to Charge a Car Battery?
2) Bad Ignition Switch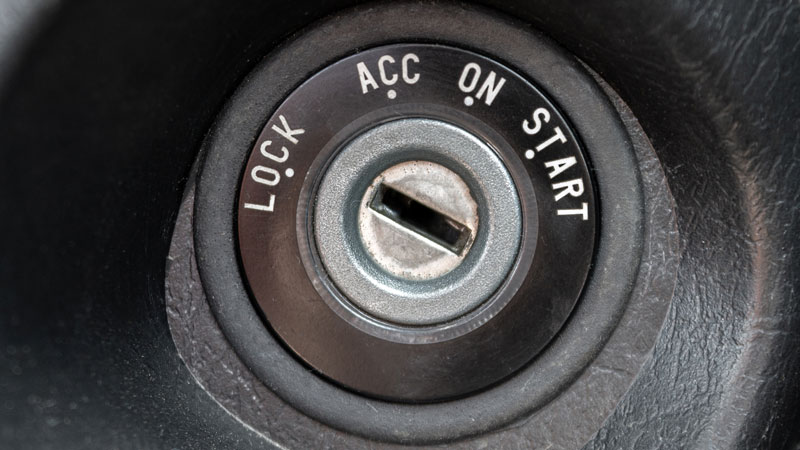 The ignition switch exists within the internal combustion engine. It is responsible for starting the vehicle's electrical components after you turn the key in the ignition.
The engine requires the ignition switch to be functional for it to start and run properly. If the ignition switch is bad or worn out, then your engine will be hard to start.
3) Malfunctioning Starter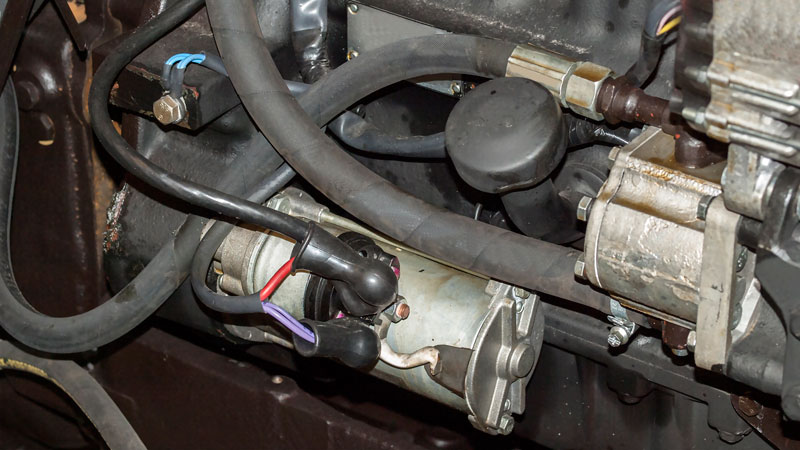 A starter motor is what starts the engine. If you have a bad starter motor, then you will have trouble starting the engine. Like most components in a vehicle, wear and tear will eventually get the best of the starter motor.
When you turn the key in the ignition and nothing happens, then you'll know you have a starter problem. If you see dimmed lights after turning the key, the car may start but it will be very slow to do so.
See Also: What Does a Bad Starter Sound Like?
4) Wrong Oil (or Too Thick)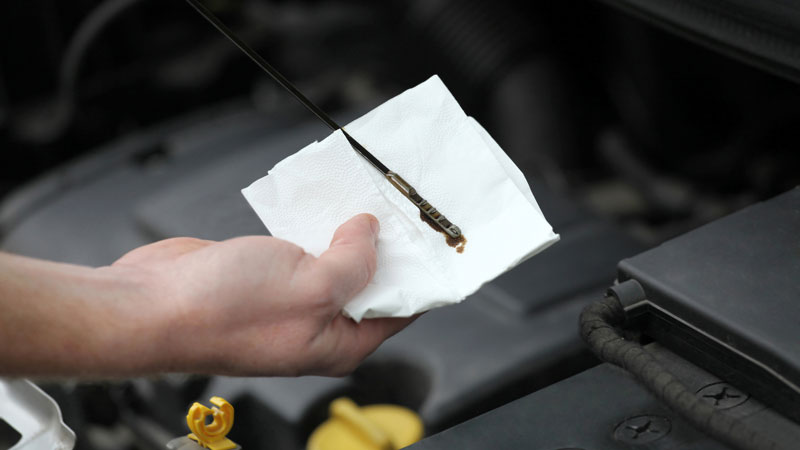 When the temperatures get colder outside, the oil inside the engine will get thicker. If the oil becomes too thick, it will be harder for it to circulate throughout the engine and lubricate the components.
Once that happens, the engine must work harder to push around the oil. This ultimately creates problems while you're starting the car and as you're driving your car. Make sure you use the correct oil type and viscosity as your owner's manual states.
Alternatively, you could have thicker oil because you simply haven't gotten an oil change in such a long time. Make sure you regularly get oil changes, according to the car manufacturer's recommended oil change interval.
5) Bad Starter Solenoid
The starter solenoid is responsible for transmitting an electric current within the starter system. This cylindrical wire coil may become worn out as time goes on.
If this were to occur, it will be difficult for the electrical components and engine within the vehicle to start up. You will need to replace this coil if you want to fix the problem.