Driving uphill reveals weaknesses that are hidden on level ground. Gravity works against you, forcing the engine to work harder. Accelerating now tests every component and if one part isn't functioning like it should, your vehicle may suddenly struggle, hesitate, or even stall when going uphill.
If you car seems like it's losing power while driving uphill, you need find the culprit because the problem is only going to get worse. Here are some of the most common causes to help you troubleshoot.
Read Also: Causes of a Car That Won't Accelerate
Reasons Your Car Loses Power Going Uphill
1) Bad Fuel Filter
You can't have a good working engine without fresh pure gasoline flowing into it at all times. If you don't have a good fuel filter to prevent the impurities of the fuel from flowing into the engine, then it could ultimately jeopardize the performance of your engine.
Fuel filters typically have a service interval for when they must be changed. If the fuel filter is not changed for a long time, eventually the particles and sediment from the gas tank will build up and clog the filter, restricting fuel flow.
If the flow of fuel is restricted too much, not enough will be able to reach the fuel injectors and the car is likely to run lean.
2) Clogged Exhaust Components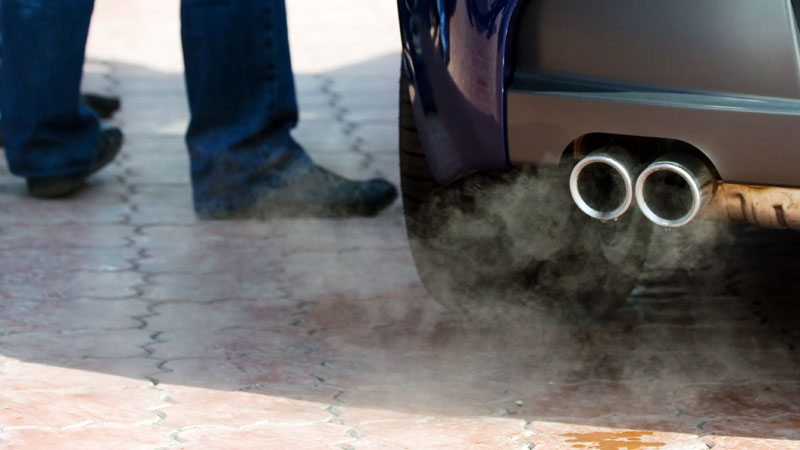 The catalytic converter and the muffler serve as filters for the exhaust pipe, for harmful emissions and sound respectively. The muffler reduces the noise from the exhaust and the catalytic converter reduces the exhaust pollution.
If either one of these filters gets clogged, it limits the engine's power and ability to accelerate. You may be able to drive slow on flat roads but once you get to an uphill road, you likely won't be going anywhere fast.
A clogged exhaust can be dangerous, as it is a fire hazard in extreme cases. If you think your exhaust may be clogged, the issue should be addressed as soon as possible. Depending on what's wrong, you may be able to clear it yourself.
3) Clogged Air Filter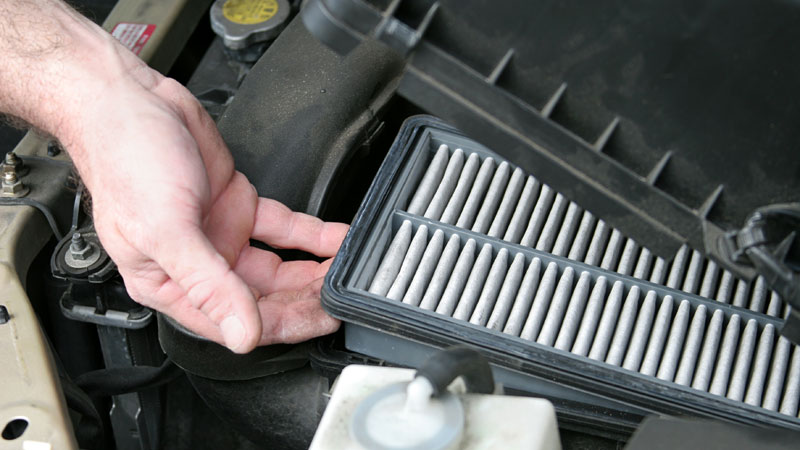 As much as the internal combustion chamber needs clean fuel, it also needs clean air to be mixed together with it to keep the engine powerful.
If you were to have a clogged air filter that wasn't able to prevent impurities like debris and bugs from getting into the internal combustion chamber, then these impurities could end up damaging the engine.
It is important to have a clean air filter that is not clogged so air can continue to pass through the filter and enter the chamber without the impurities in it. Otherwise, the engine will never be powerful enough to make it up a hill.
4) Vacuum Leak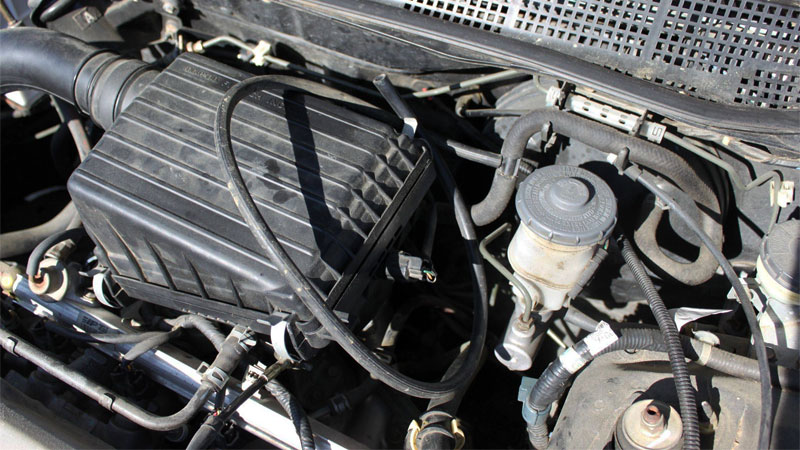 Vacuum leaks often only affect vehicles at idle, but if the leak is bad enough it may affect overall vehicle performance. A vacuum leak can be tested for using a smoke test to make sure the air intake system is sealed tight like it should be. A vacuum leak will make the vehicle run lean as unmetered air is enters the intake manifold.
5) Clogged Fuel Injectors
Fuel injectors are the last parts before the combustion chamber in a long list of components that make up the fuel system.
Injectors usually last for a long time, but they can become clogged with age or poor fuel quality as the fuel filter fails to pick up all the sediment from the gas tank. If an injector gets clogged, it affects the spray pattern and the injector's ability to atomize fuel.
If the injector clogs completely or stops working, no fuel will reach the combustion chamber and no power will be made on that combustion stroke.
6) Bad Fuel Pump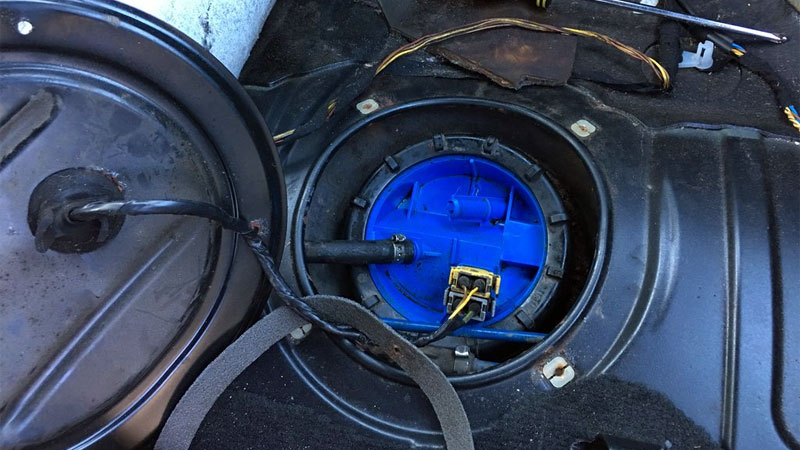 If the fuel pump is on its way out, it may work intermittently or not at all. A symptom of starving the car for fuel is a car that runs correctly at idle and low load, but falls flat on its face as you ask for more power (when climbing a hill, for instance).
Fuel pumps may fail due to age, sediment buildup, or running the incorrect fuel. If you drive around with a nearly empty gas tank often, you may want to rethink that habit. Fuel is used to cool the fuel pump, and running with less than a quarter tank for long periods of time may reduce the life of the fuel pump substantially.
7) Bad Spark Plugs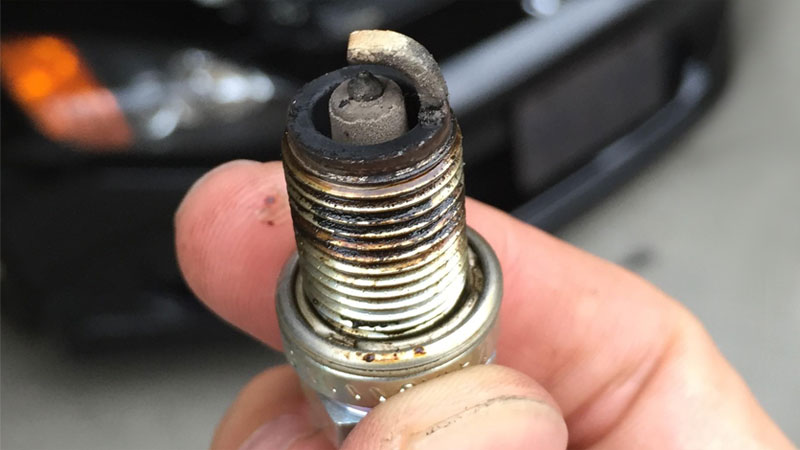 As your spark plugs age, the spark gap can increase as the center and ground electrode(s) wear out. If this gap becomes too great, the spark may not always be able to jump the gap.
No spark means no combustion in that cylinder, which leads to misfires. This is a wasted combustion cycle where no power is generated.
8) Bad Ignition Coils or Spark Plug Wires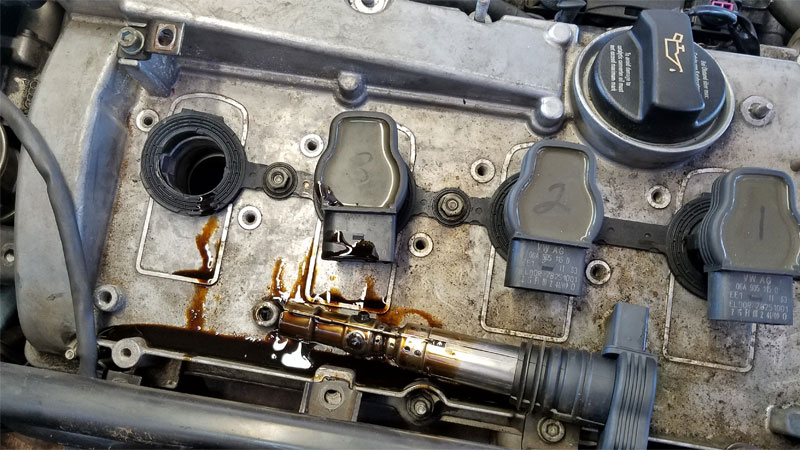 Ignition coils and spark plug wires convert the low voltage power from the battery into the high voltage necessary to jump the spark plug gap. As ignition coils and wires wear, they may lose insulation and short out. When this happens, sufficient voltage may be unable to reach the spark plugs, causing misfires.
9) Faulty Camshaft Position Sensor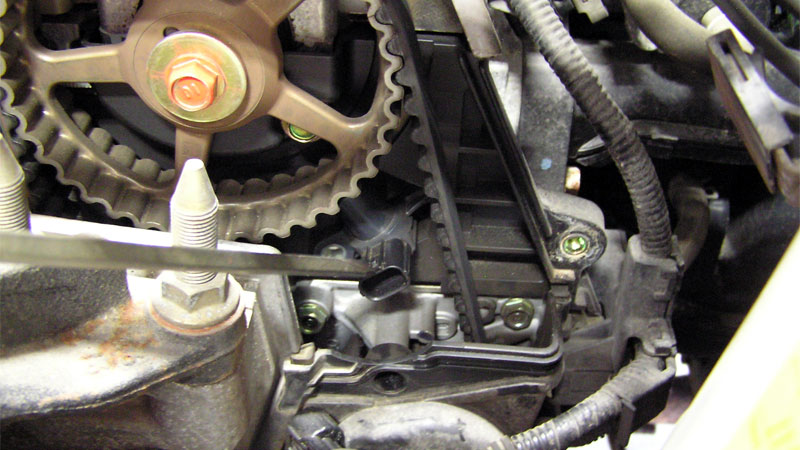 The camshaft position sensor calculates the camshaft speed and transmits this information to the electronic control module. That way, the engine control module can manage the ignition timing and fuel injection timing properly.
But if you were to have a faulty camshaft position sensor, then the timing on these two would be off. This would limit the engine's power considerably and certainly make it harder to drive the vehicle up a hill.
10) Low Cylinder Compression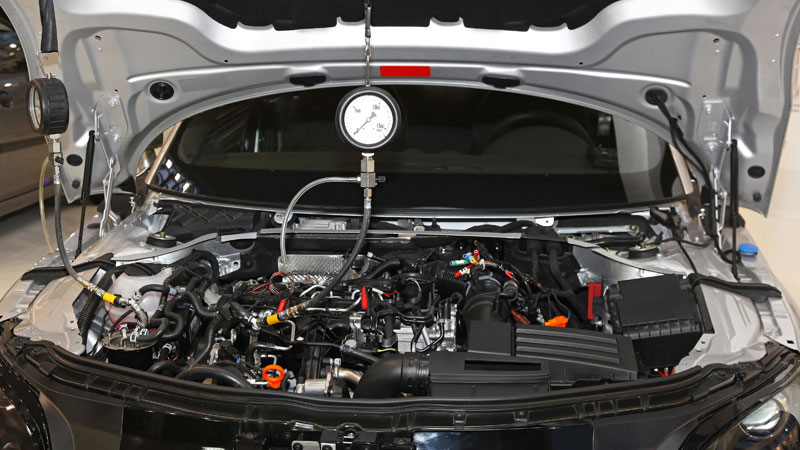 Having high cylinder compression is critical for giving the engine enough power to get the vehicle up a hill. Once you start experiencing low cylinder compression, your vehicle will always be struggling on an incline because the engine power won't be strong enough to push it up there.
11) Ambient Air Temperature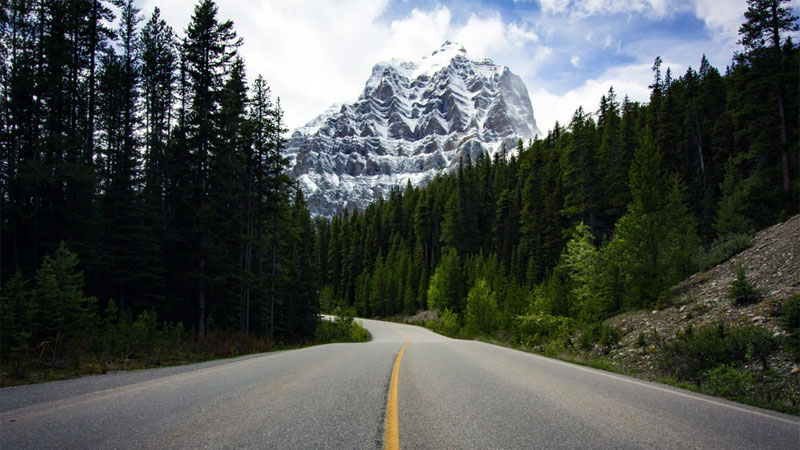 If it's really hot outside, your vehicle will have higher intake air temperatures. Higher intake air temperatures makes the engine more prone to knock. When the engine knocks, the computer has to remove ignition timing which reduces power and makes the combustion a bit safer for the engine components.
You're likely also running the air conditioning, which makes the engine work a bit harder.
If you're driving at a very high altitude, there is less air to suck into the engine. Less air means the computer has to inject less fuel to maintain the proper air fuel ratio, so the car will not make as much power.
Altitude affects turbocharged vehicles much less than naturally aspirated and supercharged vehicles. In a turbocharged vehicle, boost will increase until the target boost pressure is reached. For other induction types, the intake pressure is based on mechanical constraints and cannot be adjusted by the engine computer.
12) Faulty Oxygen Sensor
Your car's oxygen sensors play a vital role, constantly measuring exhaust gas oxygen levels. This data allows the engine computer to perfectly balance the air-fuel mixture for peak performance. But when this little gadget fails, acceleration suffers.
A bad O2 sensor disrupts proper fueling, sapping power as you climb hills. Don't ignore warnings from this small but mighty monitoring device.
13) Limp Mode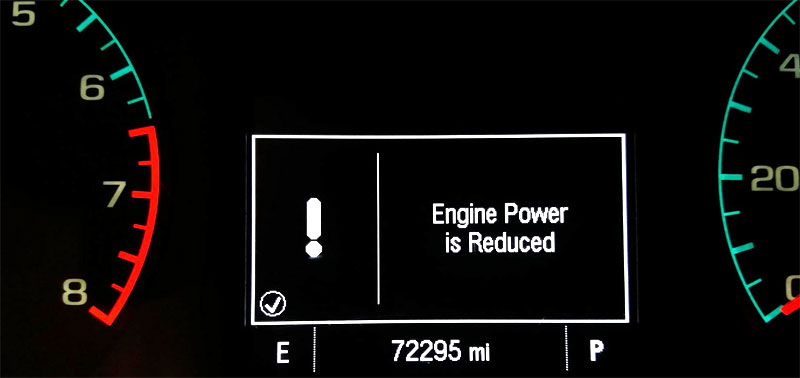 Limp mode kicks in to protect your engine from harm, but leaves you crawling up hills. This safety feature detects issues like failed sensors or serious malfunctions. Then the engine computer limits power output, triggering sluggish acceleration and uphill struggles.
If you find your car slipping into limp mode, you'll need to address the culprit ASAP. While limp mode is a symptom of a serious issue, it also itself causes a reduction in engine power which will be quite apparent when driving uphill.
14) Overheating Engine
An overheated engine inflicts uphill harm. Faulty cooling systems can't properly regulate temperature, allowing your car to overheat and lose power. Watch the gauge carefully and address any overheating signs immediately.
Letting the engine run hot too long risks reduced performance and even stalling. Overheating issues demand prompt professional attention.
15) Turbocharger Problems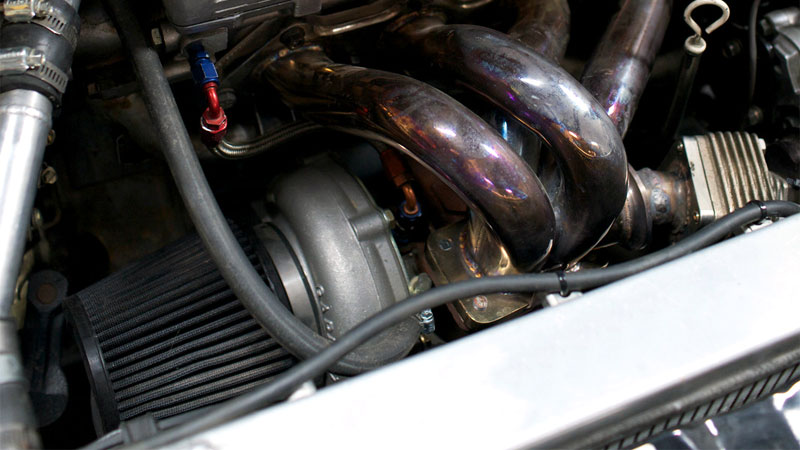 Your turbocharger boosts engine output, but component damage can trigger failure. A faulty turbo rotor, for example, disrupts normal functioning, decreasing overall power. This will be very noticeable with the extra power necessary to drive up an incline.
If you suspect the turbocharger of causing uphill struggles, have a qualified mechanic inspect it. In most cases, turbocharger problems are not a DIY job.
16) Clogged Diesel Particulate Filter
Diesel particulate filters reduce emissions but may clog over time. Accumulated soot particles can choke the filter, sapping power on inclines.
To prevent blockage, take regular long drives to burn off the buildup. If your filter is obstructed, replacement by a professional may be required to regain lost uphill capability.
17) Air Conditioning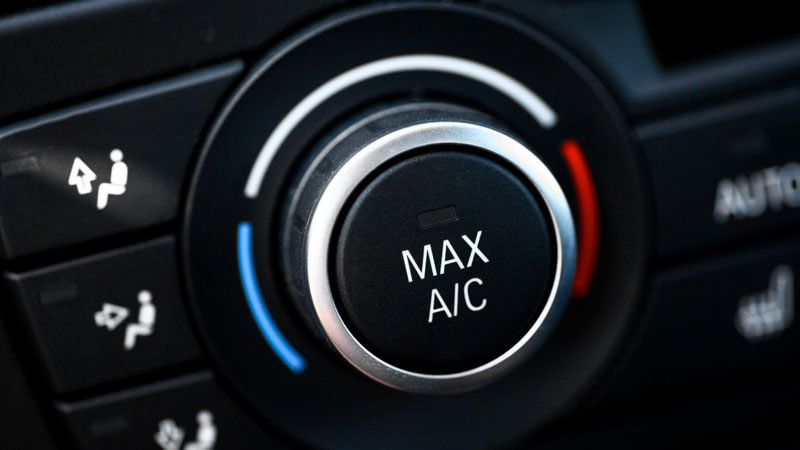 Don't underestimate your air conditioning's toll on engine power. Turning on the A/C puts extra load on your car, sometimes causing uphill struggles or even stalling.
If engaging the cooling then saps your vehicle's strength, try switching it off. You may find performance instantly improves sans AC's burden.
18) Transmission Problems
Transmission troubles translate to uphill struggles. Climbing a slope demands extra power, which a faulty transmission can't deliver. Slipping gears or improper shifting prevent reaching the ideal ratio for maintaining speed on inclines.
Your engine's full force never makes it to the wheels. Instead, momentum melts away as a malfunctioning transmission robs your car of its uphill might.
Things to Remember
If you start to have acceleration problems as you attempt to drive uphill, do not slam down on the gas pedal to try to get up the hill. You will only put more stress on the engine which won't do any good if there is an issue somewhere in the engine.
The best thing you can do is to avoid driving on severe inclines only until you can get to a repair shop. But if these problems get any worse, then even driving on flat roads will eventually become a challenge too. It all depends on how long you let the problem continue to last.