Since the beginning of automobiles, engineers have always been looking for ways to push the limits of performance. Fuel mileage, drivability, handling, and most important for any self-respecting car enthusiast, HORSEPOWER.
Increasing a car engine's horsepower has seen many an enthusiast push the limits of all types of vehicles, seeing if they can go faster than before. Below you'll find the five best ways to increase horsepower in most vehicles.
Related: Should I Mod My Car? (Pros, Cons, and Beginner Advice)
1) Cold Air Intake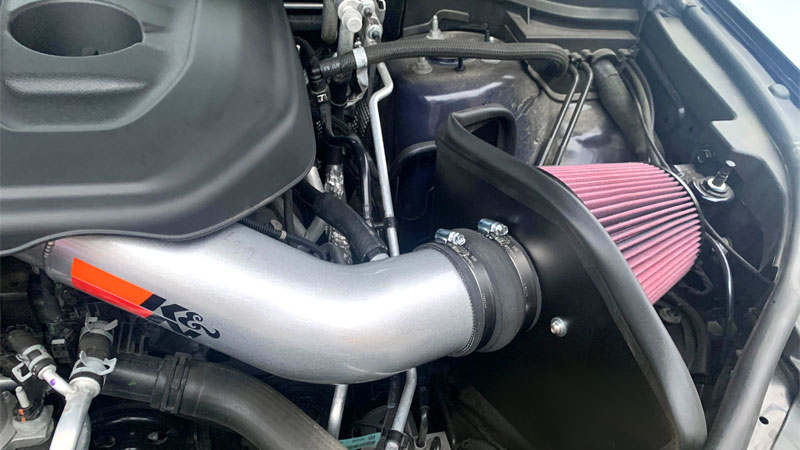 A cold air intake is one of the easiest modifications that someone can do to their car engine, think Saturday morning simple. By using a custom designed intake tube assembly, a cold air intake re locates the engines air filter to a location in the engine bay that provides not only ample space around the filter but also a cooler air location.
Cooler air is more dense than hot air, resulting in a larger amount of air being sent to the engine. No only do cold air intakes provide the engine with cooler/denser air they also come with a performance air filter. These air filters have a larger filter surface, sometimes as high as 4x the size of a factory filter.
Not only does this allow the air filter to flow more air but it also has a higher filtration capability than a factory filter.
2) Exhaust Modifications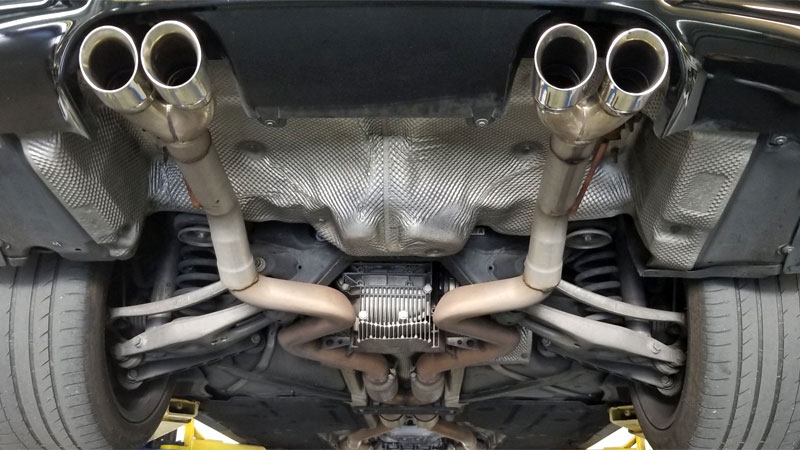 Various exhaust modifications are available to increase your car engines horsepower. High flow catback exhausts, high flow catalytic converters, and long tube headers are only some of the options. Adding risk would be a muffler delete, resonator delete, or even a straight piping it. Exhaust modifications all accomplish the same thing just in different ways.
Exhaust modifications increase exhaust flow allowing the engine to breathe better. As you can imagine, all the air that is coming into the engine needs to be removed from the combustion chamber after the power stroke, this occurs in our exhaust system.
By modifying our exhaust to flow better we allow the engine to force the air from the exhaust system with as little restriction as possible, increasing our engines efficiency as well as horsepower. The biggest side effect would be a louder exhaust (which can be good or bad; depending who you ask).
3) Performance Chip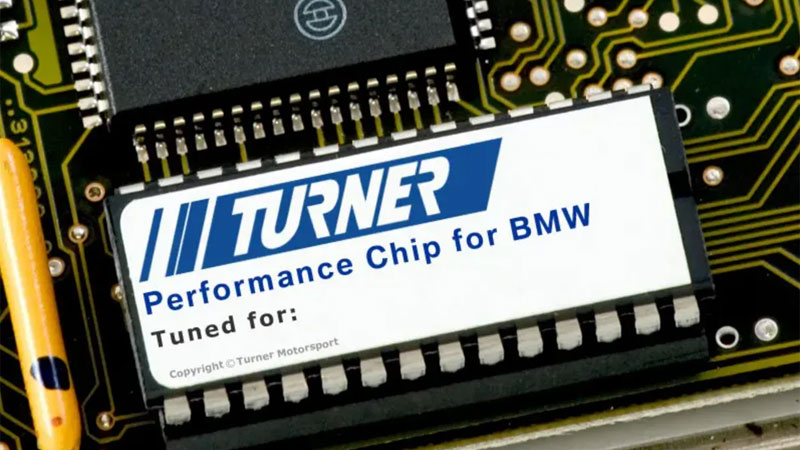 Most of today engines are controlled by Electronic Control Modules or as we will refer to as and ECM. Fuel timing and volume, A/F ratio, spark timing, as well as valve timing control is all done today through an ECM.
Normally an engine's ECU is tuned to provide vehicle owners with the highest fuel mileage, low noise, and ease of use. For engineers to accomplish this they must make compromises elsewhere, generally in an engine's performance.
Some reports state that 20% of engine power is lost to give drivers good engine performance in all driving situations. Engineers of ECM programmers and performance chips have taken all that out of the equation.
Their focus is solely engine performance. By changing fuel timing, spark timing, as well as valve timing engineers can increase your vehicles engine horsepower by only changing software.
Just keep in mind that a performance chip or other tuning that modifies the default programming of a car's ECM will often void a car manufacturer's warranty. Do your research before taking this route.
4) Internal Modifications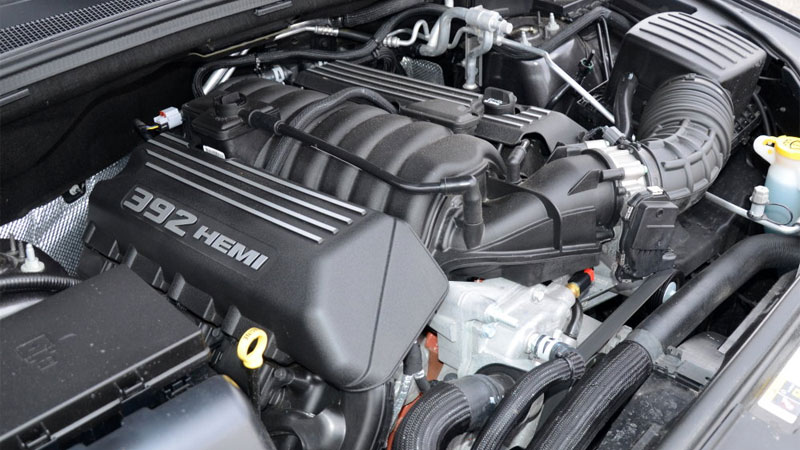 Everything listed so far has been simple bolt on products that don't require too much work. When enthusiasts are truly looking for great horsepower gain they look inside the engine.
An engine is essentially an air pump. Meaning the more volume that we can move through the engine during its intake-compression-power-exhaust stroke the greater the increase in horsepower in your car engine.
By boring the engine, changing the camshaft, or replacing the cylinder heads with specifically designed performance cylinder heads we can increase our vehicles engine horsepower.
This may not be a job that all automotive enthusiasts are capable of or have the tools so you may need to locate an engine machine shop that will be able to take care of this for you.
5) Weight Reduction
Reducing the weight of your vehicle might not be the first thing to come to your mind when you are thinking of increasing your engines horsepower it might be one of the cheapest ways to feel like you have more horsepower
There are many specific numbers out there, and it depends on your vehicle's horsepower to weight ratio, but we can assume that roughly every 10-15 lbs. weight removed from your vehicle can increase the "Horsepower" of your vehicle.
Simply using lighter wheels and not carrying around unnecessary weight in the trunk can increase the power to weight ratio of a car.
Depending on your budget and the driving that you do, there are many ways of increasing the horsepower your car puts out. The methods above will usually give you the most bang for the buck.