Road trips can be a ton of fun. When you set out for an extended trip across the country, there are lots of sights to see and places to visit. If your trusty steed breaks down in transit, your trip may be cut a bit short while you're still far away from home.
With some careful planning, packing, and precautions with your vehicle, you can maximize your chance for success by making your car as reliable as possible. Otherwise, you could find yourself stranded for a couple of days, throwing your travel plans off course.
Long Car Road Trip Tips
Before going on your long road trip, take the time to learn some tips on how to get through it without too many setbacks. Below are the top 10 car tips for taking a long road trip.
Some of these tips pertain to the functionality of your vehicle while others are just common-sense precautions to take in case you get stopped by the police.
1) Pack Essential Items for Survival
A long road trip will often put you on roads in the middle of nowhere. Make sure you have everything you need to survive a night or two should things go sideways.
Consider the environment you will be traveling in. How hot or cold will it be? Do you take any special medications you need to bring along with you? Always bring plenty of water, at least enough for a couple days.
It's a good idea to keep a first aid kit on board, along with enough food and water to keep you comfortable for a while. Carry a blanket for everyone in the vehicle if you're traveling through a cold climate.
2) Check Your Charging System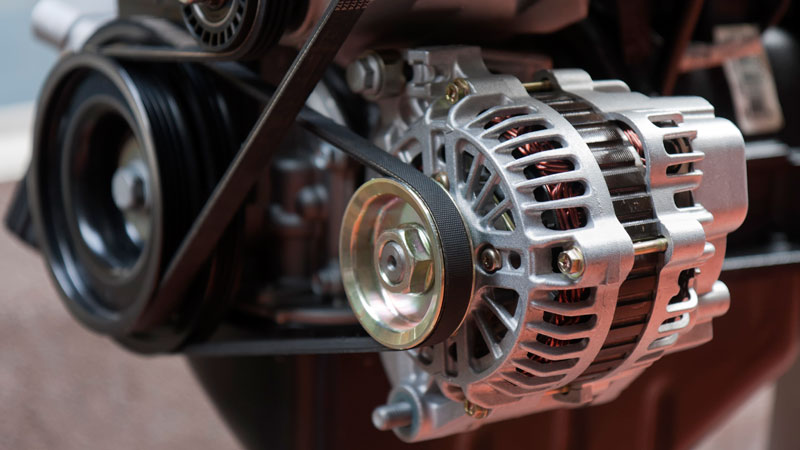 If you're going on a long road trip, then it would be good to know that your car battery is fully charged and your alternator is working correctly. That way, you don't have any unexpected electrical problems on the road somewhere.
Check your serpentine belt as well to make sure there are no cracks or broken ribs. This belt often powers the alternator.
3) Check the Tires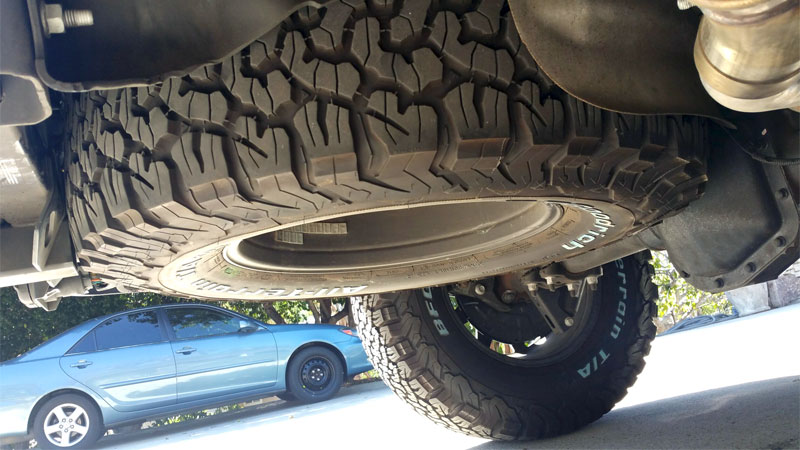 Make sure your vehicle's tires have good tread and have the correct air pressure. The most common car issue on a long road trip is a flat tire, so you need to inspect your tires thoroughly before the trip. If need be, either top off the tires with air or buy new tires if they don't have much life left.
Don't forget to check your spare. Make sure you've test fit your spare to ensure the bolt pattern and center bore will work for your vehicle. Test your spare tire on one front and rear hub; some brake calipers are large and will not clear all wheel sizes.
Related: How Often You Should Rotate and Balance Tires
4) Check Oil and Consider an Oil Change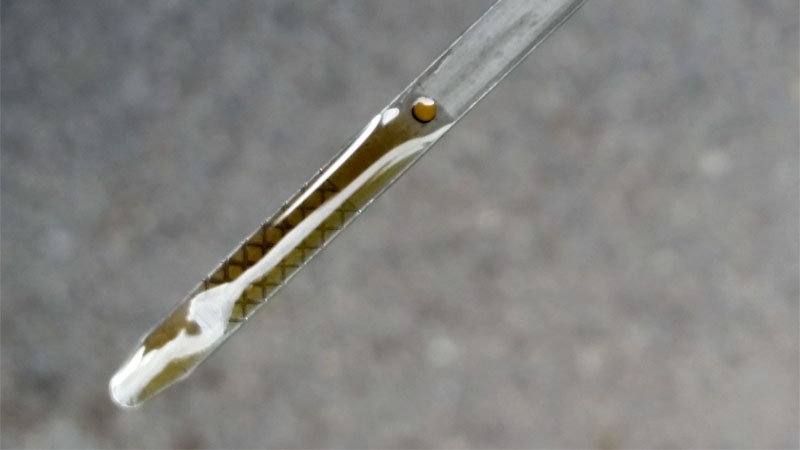 A lot of stress is put on the engine during a long road trip. You need to be sure that you have enough oil to properly lubricate the engine's internal components.
The engine oil should be relatively fresh and should be changed recently enough to remain within the recommended oil change interval throughout the duration of your trip.
5) Check the Cooling System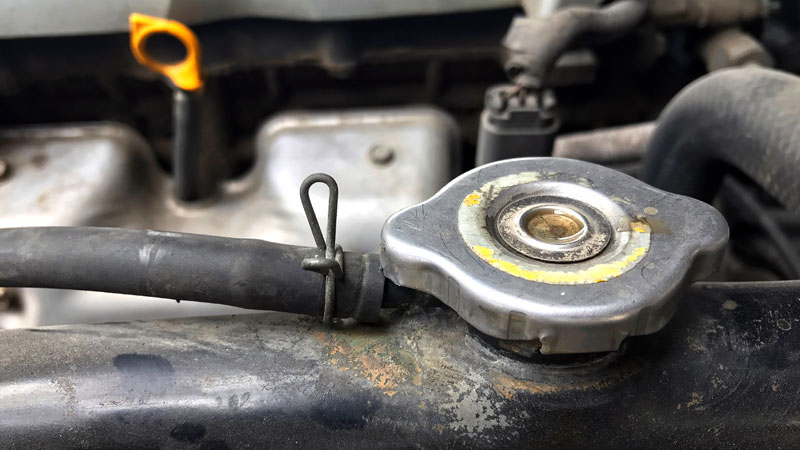 A bad cooling system can ruin a perfectly good engine. Check to make sure you have enough coolant, and inspect the cooling hoses to make sure none are hard and brittle, or too soft and spongy. If you are leaking coolant, it's only a matter of time until your vehicle overheats.
Check the radiator cap and surrounding area for any signs of leaking coolant. If your radiator is made of plastic and starts to turn brown, you may want to replace it.
6) Get Roadside Protection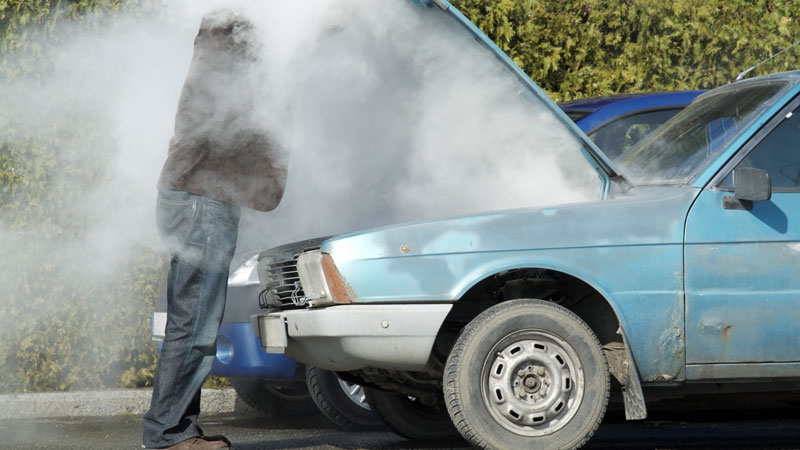 Roadside assistance isn't a bad idea in case you do break down or run out of gas. This may come with your auto insurance, a dealer warranty, or can be purchased from a towing company independently.
Keep the roadside assistance number in your wallet and then just call the number if you have a breakdown.
7) Pack Tools and Vehicle Fluids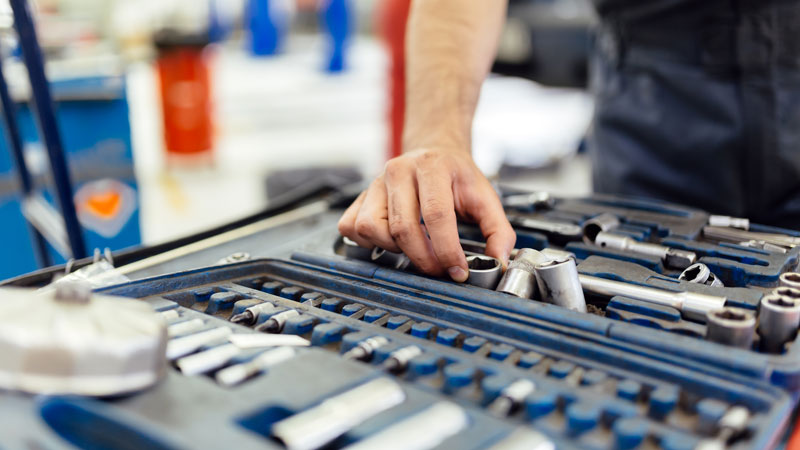 You'll want to bring enough tools to cover the basic problems that could arise. Here are some ideas to get you started:
Air Compressor for Tire Inflation
Having a small 12v air compressor in the trunk can help you get to a tire repair shop if you have a slow leak.
Spare Tire, Jack, and Tire Iron
Before you leave, check the spare tire to make sure it is in good condition and holds air. Many donut tires call for 60 PSI, which is about double the pressure of a standard tire.
Spare Fluids
Carry spare engine oil, brake fluid, and coolant (especially if your vehicle burns oil). It's a good idea to check the oil, coolant, and brake fluid every time you stop for gas.
Mechanic's Tool Kit
There are many mechanic's tool sets to choose between. Make sure you build or bring a kit that includes wrenches, needle nose pliers, a flathead screwdriver, a crescent wrench, and locking pliers.
Check if your vehicle uses metric or SAE fasteners. Make sure the tool kit you buy has the correct sockets to get the job done. Commonly used metric socket sizes are 10mm, 12mm, 14mm, and 17mm.
Diagnostic Scanner
A diagnostic scanner will be able to read any check engine lights that occur. If you are knowledgeable about vehicles, this may help you determine if it is safe to continue driving, or if you should call a tow truck and get help.
Tape
It never hurts to have some duct tape and electrical tape on hand. You may be able to use it to patch a leaking coolant hose or bind two loose components together until you can make a proper repair.
Zip Ties
Sometimes the engine wiring harness can rub against metal components in the engine bay. Over time, this rubbing can cut through the wire's insulation and cause electrical shorts.
Zip ties will help you secure any loose wiring harnesses or other items as needed. They can also be chained together if you need to wrap around a larger object.
8) Have Cash on Hand
You should always have some cash in case of an emergency. You never know when you'll have an emergency expense, like food, car repairs, a tow, medical kits, and so on and credit cards are not accepted as payment for whatever reason.
9) Bring a Smartphone and Charger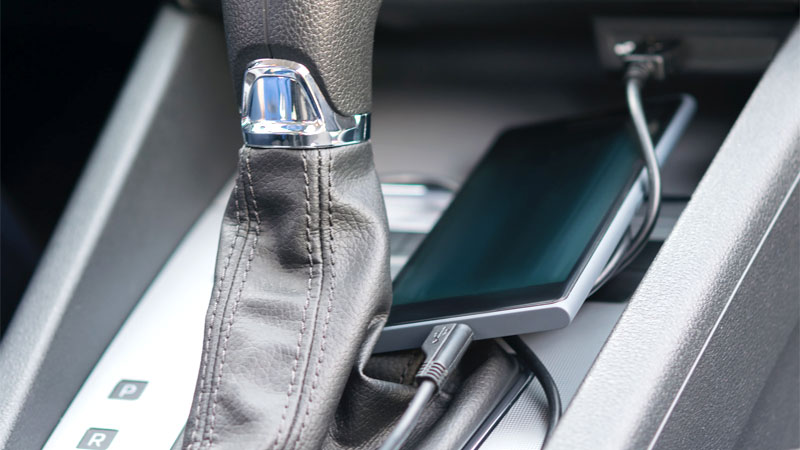 You probably already take a smartphone with you wherever you go, but make sure you don't leave it behind. Be sure to bring your charger as well so the phone's battery doesn't run out of power at the worst possible time.
10) Know the Local Laws
Crossing a state line or international border? The rules of the road and signs may differ. If you're travelling internationally, carry your passport.
Know the local laws in each jurisdiction you will be traveling through, at least at a basic level. This will put your mind at ease during any checkpoints, inspections, or traffic stops you may encounter.