Manual transmissions give a driver more control over the performance of their vehicle. Although a stick shift can offer a fun and rewarding experience, there are certain issues that can make it very difficult or impossible to get the car into and out of gear.
How does a Manual Transmission Work?
Manual transmissions contain a set of gears that connect to an input and an output shaft. This gearset is linked to the driver via a shift fork and a shift lever. As the driver moves the shift lever from gate to gate, this changes which gear inside the transmission engages with the output shaft.
Synchronizers (or synchros) are a part of every modern manual transmission. Synchros help match the speed differential between one gear and another when you move the shift lever into a different gate.
Lower gears offer more torque, but require a higher engine speed for a given wheel speed. Lower gears are best for acceleration. Higher gears offer much lower torque, but turn the wheels several times for every rotation of the engine. These gears are best for fuel economy and top speed.
Most manual transmissions offer one gear that is close to a 1:1 ratio. In other words, the input shaft connected to the engine and the output shaft connected to the wheels are spinning at roughly the same speed.
Top 5 Reasons a Manual Transmission is Hard to Shift
Hard shifting with manual transmission often has to do with a problem with the gear system, the synchros, or with the clutch adjustment. Below are five of the most common causes of a manual transmission being hard to shift gears.
1) Damaged Master Cylinder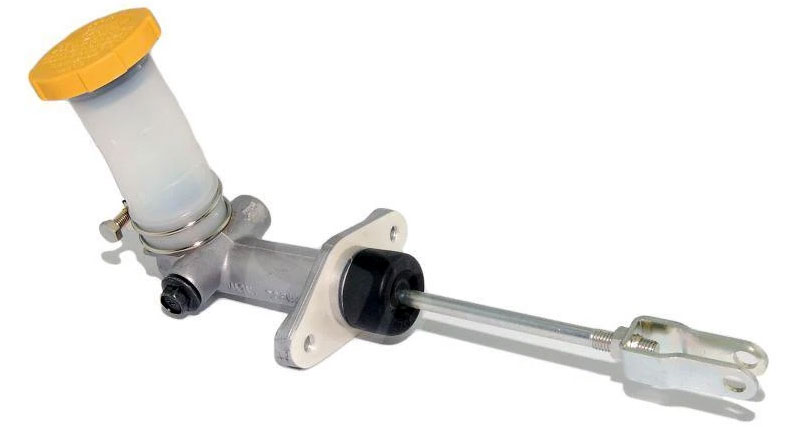 The clutch system is comprised of a variety of components. There is the clutch master cylinder, the clutch cover (or pressure plate), the slave cylinder, the release fork, and the clutch release bearing (also called the throwout bearing).
If any one of these components is damaged, particularly the clutch master cylinder or slave cylinder, then you may have difficulty shifting gears.
2) Low Clutch Fluid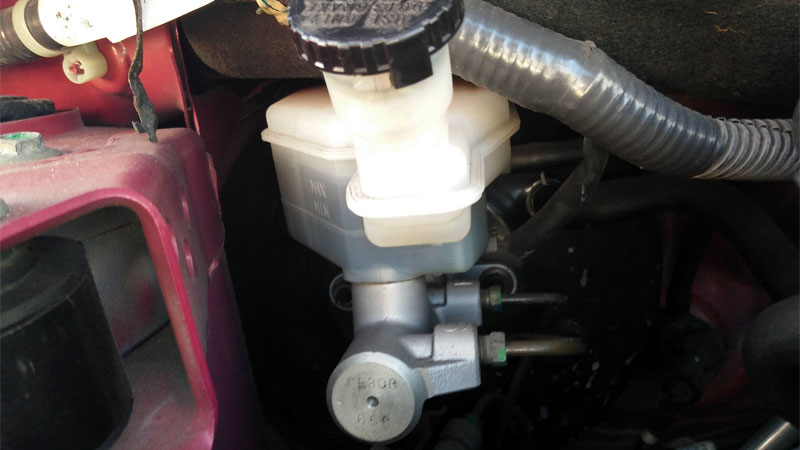 Like the braking system, most clutch systems use hydraulic fluid to transfer the force you apply to a pedal in the cabin. This force pushes on the clutch fork, which then pushes the pressure plate springs. This disengages the clutch.
If your clutch fluid is low, you will not be able to transfer this force from the clutch pedal properly. Clutches are not designed to be on-off switches. If your clutch fluid is low, your clutch may start to have a very abrupt engagement point.
This could make it difficult to take off from a traffic light and hard to shift. If you have no clutch fluid at all, you may not be able to even get the car into gear.
3) Damaged Gears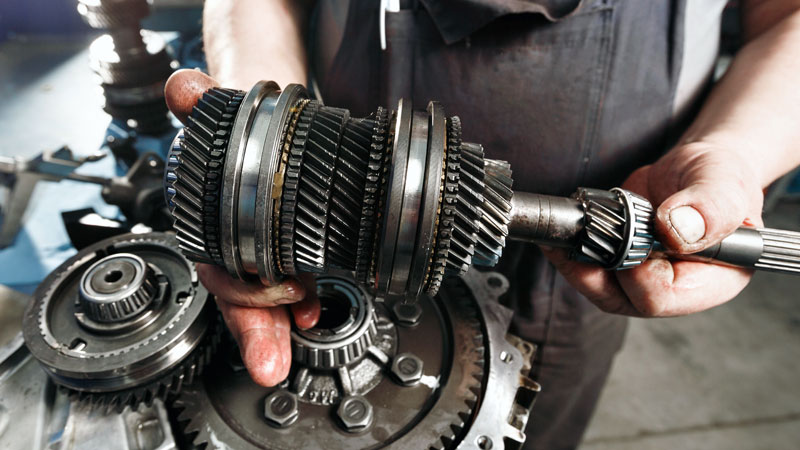 There are lots of gears in a manual transmission system. There is 1st gear, 2nd gear, 3rd gear, 4th gear, 5th gear, reverse gear, and sometimes a 6th or even 7th gear. There is also a hub gear which goes between 1st gear and 2nd gear, and then 3rd gear and 4th.
If any one of these gears becomes damaged or worn out, then you may have trouble shifting them.
4) Damaged Hub Sleeve
When the hub gear bridges between the main gears, the hub sleeve (or synchronizer hub) is what actually engages these gears. It can move either right or left, depending on where the gear has shifted. The sleeve helps ensure the hub gear teeth synchronize with the synchronizer ring's teeth.
If the hub sleeve is worn or damaged, then synchronization won't be there. This will cause shifting difficulties and other problems.
5) Damaged Synchronizer Ring
The synchronizer ring has a lot of small teeth which allow the hub sleeve to easily engage it, so it can go into one of the main gears. Synchros have made the practice of double clutching all but obsolete.
When you go to shift to the next gear and the speeds aren't aligned, synchros do the work for you. If there is damage or wear to the synchronizer ring, then it won't be able to engage with the hub sleeve. As a result, you will have shifting issues.
You can usually mitigate synchro issues by taking your time with your shifts. Don't rush the gearbox. When you go to shift gears, the transmission should easily accept the shifter into the next gate. This minimizes the use of your synchros.
6) Low Level of Transmission Fluid or Gear Oil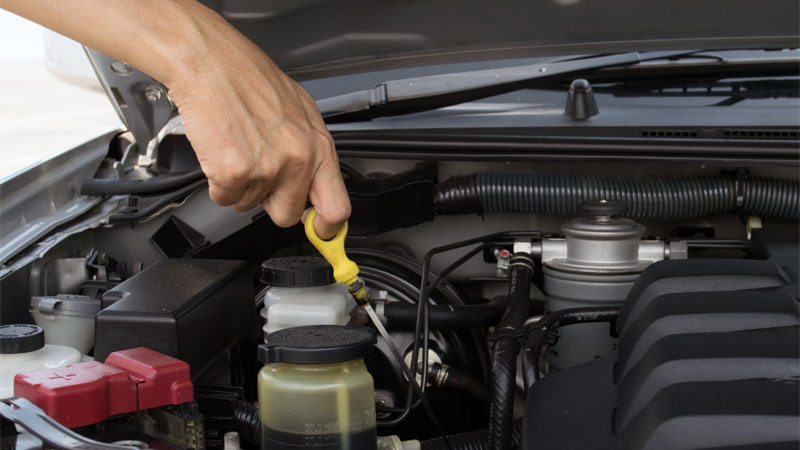 It is important to flush and change your transmission fluid (or gear oil) according to your vehicle manufacturer's recommended interval. If you have signs of burnt transmission fluid and you don't change it or if you have a transmission fluid leak, then your gears won't be getting the lubrication they need.
Low transmission fluid is not something to be ignored. This will not only make it harder for you to shift gears, but you'll hear all sorts of strange noises which typically mean damage to your transmission. So at the very least, top off your transmission fluid and monitor its level to confirm no leaks are present.
7) Bad Shifter Cable
Many vehicles don't have a direct shifter linkage due to packaging reasons. This means the transmission and shifter are located in different parts of the car. On vehicle architectures such as these, a shifter cable is used to link the shift lever and the transmission shift fork.
If your shifter cable is stretched or misaligned, you may have trouble putting the car into gear. This may be as simple as a cable adjustment or a cable replacement. It certainly beats dropping the transmission and replacing the clutch.
How to Fix
The path you'll want to take to fix your manual transmission will depend on which of these issues is the root cause of your shifting trouble. If you have air in your clutch lines or need a clutch pedal adjustment, those will likely be the most affordable problems to fix.
Bleeding the clutch is very similar to bleeding brakes. You will have a bleeder screw that needs to be loosened, and a partner to help you pump the clutch pedal.
If your transmission is leaking, then you will have to seal the hole or replace the fluid lines. This will still be more affordable than having to repair or replace the entire transmission.
If you wait too long to fix whatever is causing the shifting problems, your transmission may become permanently damaged. It's always best to take your vehicle to the nearest mechanic as soon as you experience shifting problems.