Racing teams spend billions of dollars to develop technologies that can give drivers a competitive edge on the track. It's no wonder that car manufacturers want to capitalize on these investments by adopting new technologies, using them to change the look of familiar everyday car components.
Race Car Innovations in Everyday Cars
1) Semi-Automatic Transmission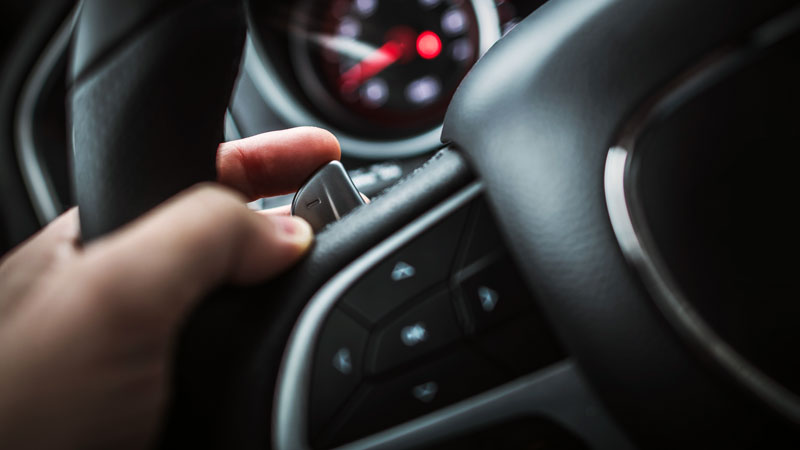 The long-forgotten FIA's Group C (World Endurance Championship (1982–1985), World Sports-Prototype Championship (1986–1990), World Sportscar Championship (1991–1992), and the European Endurance Championship (1983) has gone beyond cyberpunk-styled modifications.
Perhaps the most significant innovation in this class was a dual-clutch transmission (DCT) developed for the Porsche 962 in 1984. It allowed you to switch gears without switching off the clutch and was the precursor to semi-automatic transmissions with under-the-wheel controls used in Formula 1 to this day.
Combining the efficiency of a traditional manual transmission with the convenience of an automatic, a DCT and resulting semi-automatic transmissions have been reborn in production cars.
Underwheel clutch shifters never became an industry standard, as many predicted in early 2000, but still remain a popular option on various Porsche, Audi, BMW, Dodge, and even Hyundai models.
The Volkswagen Direct-Shift Gearbox (DSG) transmission is a slightly different automatic transmission in its traditional meaning. Unlike a conventional automatic transmission, the DSG simulates the process of smoothly pressing and releasing the clutch, as the driver's left foot normally does in a car with a manual transmission.
Transmissions themselves are changed by means of switches on the steering wheel, just like in race cars. As a result, the entire operation takes less time and shifting is smoother.
The principle, introduced to production cars by Volkswagen, is also used by other concerns but only in race cars, e.g. the Ferrari's SMG (Sequential Manual Gearbox), BMW DCT (Dual-Clutch Transmission), Audi S Tronic, and Porsche Doppelkupplung (PDK).
2) Disc Brakes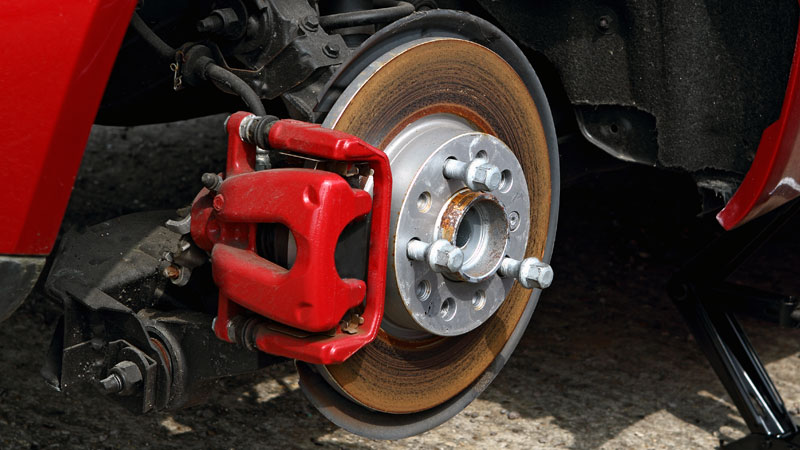 Disc brakes, originally developed by Porsche for the 24 Hours of Le Mans, began to appear in production cars in the '80s.
By allowing rapid braking without blocking the wheels, disc brakes significantly improved driving efficiency and were introduced to the market as a game-changer in the area of road safety.
This technology continues to evolve today. Under the F1 influence, conventional cars are increasingly using lighter and more heat-resistant ceramic analogs of cast iron brake discs. Of course, F1 cars are still far ahead of production cars in terms of technology – most of them are already made of carbon fiber.
Speaking of carbon…
3) Carbon Fiber Chassis
Carbon fiber is super lightweight, flexible, and 10x stronger than steel of the same weight. It has become the number one material for top-speed cars, starting with Formula 1 cars and ending with supersonic aircraft.
However, its price is no less astounding. The high cost of producing and pressing carbon fiber means that we are unlikely to see all-carbon-fiber production cars on our roads any time soon.
However, a lot of manufacturers use carbon fiber reinforced plastic, or carbon plastic, which is often used in e-cars, e.g. the BMW i3, where it's essential to reduce the weight of components to compensate for battery weight.
4) Dual Overhead Cam Engine
Now let's get under the hood. The DOHC (Dual Overhead Camshaft) system, i.e. two camshafts in the engine cylinder head and four valves per cylinder, is widely used in today's production cars.
It was born in 1912 by efforts of French Peugeot engineers – the L76 race car has won its first race that year. The technology has simplified the valve mechanism design and increased engine output, resulting in the mass manufacturing of the system for civilian cars.
5) Gasoline Fuel Injection
The now widely used gasoline direct injection (GDI) technology was first introduced with the FSI engine of the Le Mans Audi prototype in 2001. GDI technology means that fuel is injected directly into the combustion chambers, rather than into the intake manifold.
This allowed to reduce fuel consumption, increase efficiency, and improve throttle response. Naturally, the prototype won the race and shared the technology with production cars.
6) Kinetic Energy Recovery System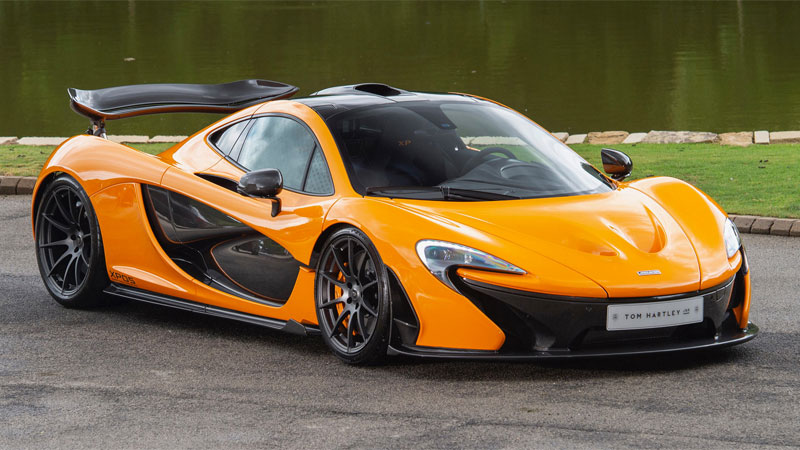 Chasing the best lap times, race car creators are forced to bit by bit search for reserves to increase engine output. That's when a Kinetic Energy Recovery System (KERS) came to the rescue. It is capable of, say, converting braking energy into electricity.
First appearing on F1 cars in 2009, the technology quickly migrated to civilian cars. Today it is, with almost no adaptation, used on race cars like McLaren P1 and Ferrari LaFerrari, just the same way it used on F1 cars.
7) Rearview Mirror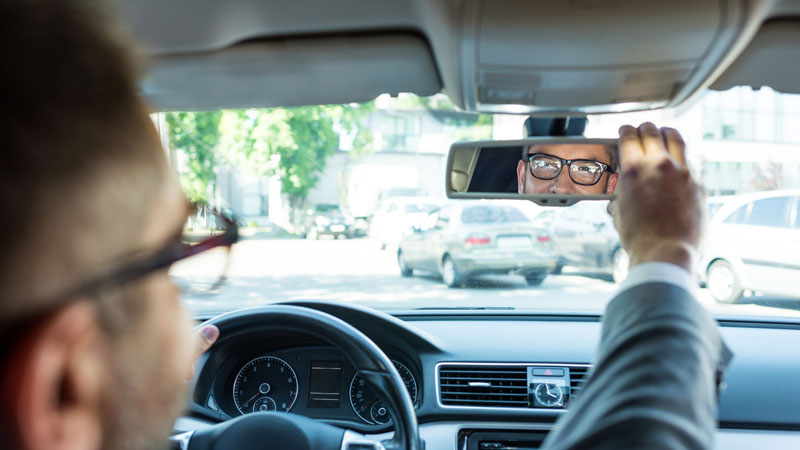 Not the most amazing invention that came to us from the high-octane world of crazy speed, but certainly the most widespread.
Nowadays after getting behind the wheel, the rearview mirror is often the first thing we look into. But in 1911 when it first appeared in the world of motor racing (Indianapolis 500), this was mainly a gesture familiar to racers than to ordinary drivers.
At that time the racing rules were quite bizarre, but a parallel parking reward was not included. According to Ballistic Parts, car designers realized that a mirror, properly installed and adjusted, would allow the driver to see rivals approaching from behind. Drivers could then block opponents by choosing an optimal trajectory and make braking around corners easier.
An interior rearview mirror is typically positioned near the top of the windshield, in the exact center and a little above the eyes.
On some race cars (especially low ones), the mirror would be placed at the bottom of the dashboard. Such positioning was typical, for example, for Chrysler vehicles in the late '50s – early '60s. The drawback of such an approach was that any passengers in the backseat practically deprived the driver of the rear view.
Interior auto-dimming rearview mirrors allow the driver to avoid being blinded by vehicles that follow at night. Subsequently, this ingenious car accessory became one of the main safety features for conventional car drivers.
8) Backup Camera
At the Le Mans 24 Hours, automotive designers had to equip the Audi R18 LMP1 with a rear-view camera and an AMOLED display instead of a rear-view mirror. The reason was quite banal: there was simply no rearview availability due to the car's mid-engine layout.
And later, the system migrated to the electric version of the R8 E-Tron, which has the T-shaped Li-ion battery structurally integrated into the middle tunnel behind the cage. The traditional mirror was replaced by a 7.7-inch LED display, and the camera was installed on the roof's top.
As of 2018, every new car sold in the US must have a backup camera as a standard feature.
9) Laser Headlights
LED headlights will not surprise anyone these days. But what about laser headlights? These are the same Audi used in 2014 on the R18 E-Tron Quattro.
As long as the Le Mans 24 Hours is held at night, notably powerful headlights are needed on the prototype – thus, 4-module LEDs, that generate the blue light beam, were designed to cope with the challenge. A special converter transforms the beam into more suitable for the human eye.
The advanced headlight technology was almost immediately implemented in the limited-production Audi R8 LMX.
10) All Wheel Drive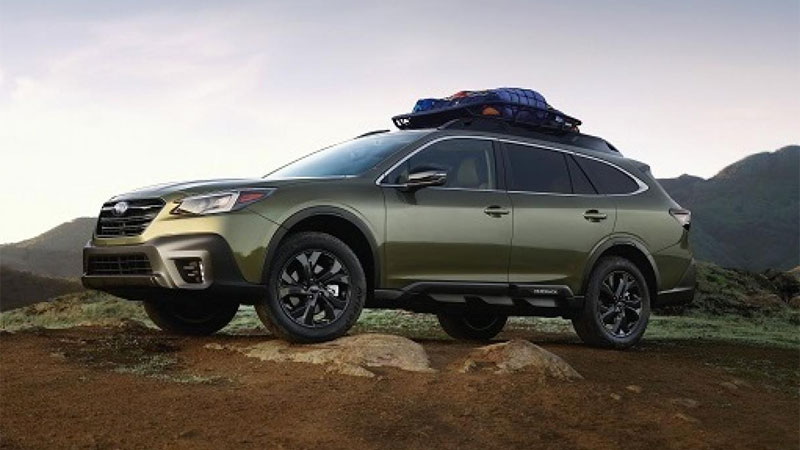 The AWD system, also known as "Quattro," was first used by Audi in 1980, and quite soon the company introduced it into its revolutionary four-wheel-drive Audi Quattro model. This system allows you to easily overcome both flat and bumpy areas of the track.
The Quattro system improves the brutal simplicity of all-wheel drive systems, changing the torque transmitted to each wheel and making race cars as agile as the Mini while preserving more than 300 HP under the hood.
The AWD system has become a must-have for many car owners. When available traction is low, such as on snow, ice, dirt, gravel, or wet pavement, the extra grip provided in an AWD vehicle is invaluable. Not only does the vehicle feel more stable in less-than-ideal conditions, you get better acceleration.
Subaru and Audi are known leaders in AWD technology but most car manufacturers have all-wheel drive available in at least one model in their lineup.
11) Steering Wheel Buttons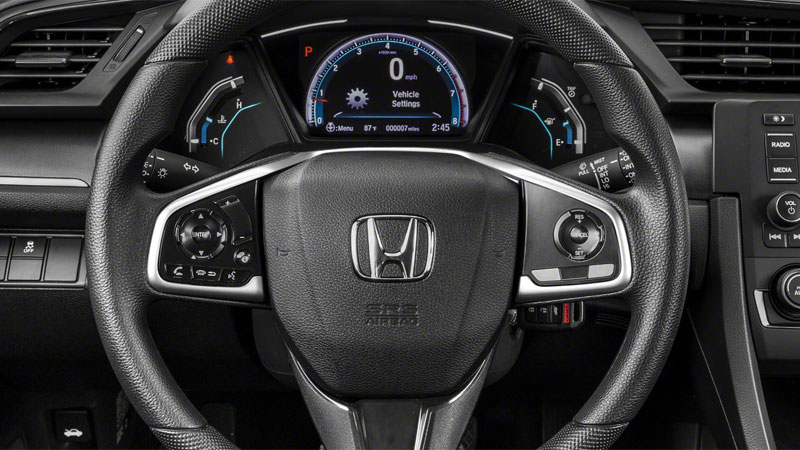 Nowadays, F1 car steering wheels have almost as many buttons as laptops. Just kidding, it's only 25 but it's still a lot! And each of these buttons is associated with the function needed to improve driving performance.
The functions vary, though. For example, Honda Civic wheel buttons are less related to car control – they are mainly designed to control the sound system and receive phone calls.
However, the ability to control these functions using buttons, located virtually before the driver's eyes, has a positive impact on both safety and convenience.
First, production cars had buttons on their car stereos, and then a whole bunch of various buttons, switches, and levers appeared on their steering wheels. How convenient! You can use cruise control and forget about the gas pedal.
12) Traction Control System
The widely used traction control system (TCS), which is a secondary function of the electronic stability control (ESC), was first used by the Scuderia Ferrari S.p.A division in 1990 and banned soon after that for being "too good," i.e. for helping Scuderia racers level out their driving mistakes too much.
The system was designed as an enhancement to improve performance, allowing maximum traction under acceleration without wheel spin. The system keeps car tires at optimal slip ratio when accelerating out of turns on race tracks.
The technical inspection found this system quite inappropriate for racing, though it cannot be overstated for civilian cars. For example, since 2004, the electronic assistant is mandatory for all cars produced in the EU.
13) Active Suspension
A regular suspension can be called passive – it moves as the road dictates. But an active suspension does not rely on unstable surfaces, raising and lowering the chassis for each wheel independently and, thus, providing better handling, traction, and a smoother ride.
Early active suspension versions simply adjusted the shock absorber rigidity, but Formula 1 brought this technology to new heights. Today all road surface data is transferred to the board computer with the help of special sensors installed in different parts of the vehicle.
Toyota was the first to bring this technology to mass production, the 1983 Toyota Soarer was the first production car to represent the technology. After that, the Citroen Xantia and Volvo S60R marked its ascent (or descent, where necessary).
Today, the active suspension system in an Audi A8 is a good example of what's possible.
14) High-Quality Tires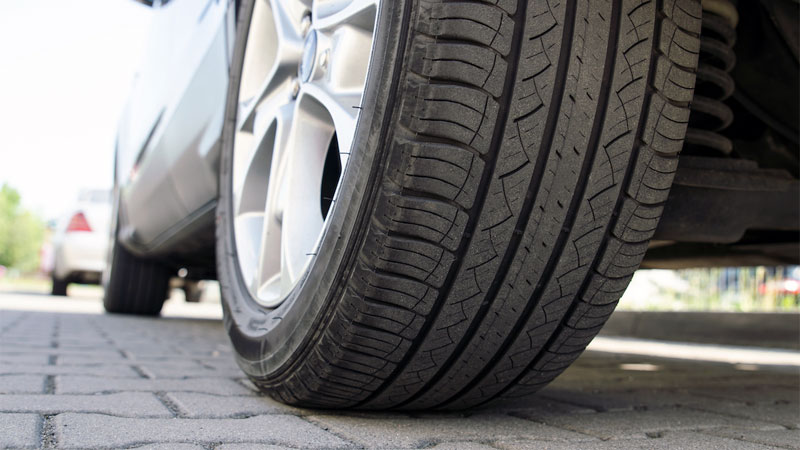 Twice a year, many car owners swap out their winter/summer tires. That's why every season there are more and more types of rubber with new tread patterns available on the market.
To produce their masterpieces, the best tire manufacturers get an invaluable experience by participating in absolutely diverse competitions. The key knowledge is in the rubber composition, which directly affects wear resistance.
Only after that tread pattern comes, which allows car tires to "dig" into the ground's surface for better grip. Of course, race options have to be adapted, as it is unlikely that anyone will agree to change slicks every week, after driving to work in a race mode.
See Also:
Conclusion
No matter how advanced race car technologies are, they still follow one basic rule: to finish first, you have to make it to the finish.
In other words, it's not enough for a car to be monstrously powerful, it must also be as reliable as possible. The rule applies to all cars, whether it's an endurance race car, drag race car, or an inexpensive sports car.
Performance and reliability have not always gone hand in hand, but decades of experience have shown that automotive design engineers need to work in both directions at the same time, without affecting the balance.
In our article, we've covered a range of racing technologies designed to maintain this balance, many of which are already used in cutting-edge race cars as well as affordable production cars.
Dale is an automotive fan, journalist, photographer, racer, Ring Taxi driver and he runs the largest unofficial Nürburgring fan site BridgeToGantry.com.