Smart cars are a quirky brand of urban vehicles designed to be as small and affordable as possible, all while maintaining great fuel economy.
You will be hard pressed to find a smaller car with a better turning radius, especially in the American market. Despite their size, they are surprisingly roomy once you climb inside.
What fuel economy can you actually expect from a Smart car? While there is no Smart car that was sold with poor fuel economy, the answer will depend on the engine option you choose and the environment you typically drive in.
Smart Car Trims
The Smart Fortwo had a 10 year run in the United States starting with the 2008 model year. Smart pulled out of the American market in 2018 due to low demand.
Although you can't buy Smart cars new in the US anymore, Smart still supports any vehicles that were sold and even has service centers available for vehicle maintenance.
There are a few Smart Fortwo powertrain options that were offered in the United States. Each one will yield different fuel economy numbers.
Smart Fortwo Gasoline Engine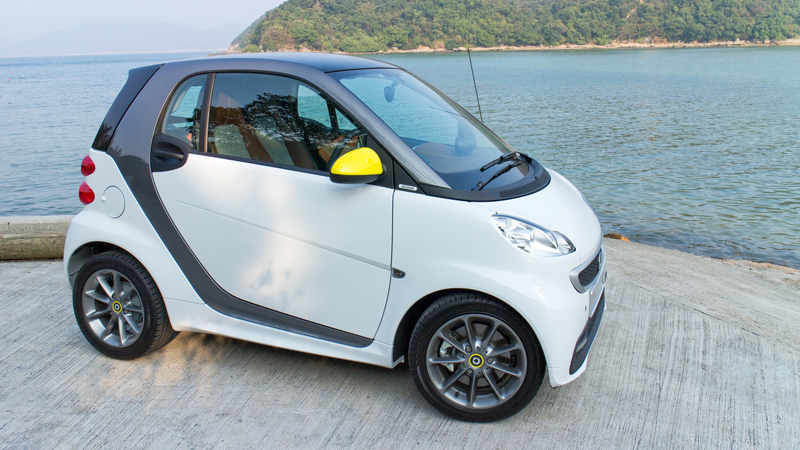 Two engine options were offered in the United States: a naturally aspirated three cylinder engine capable of 70 horsepower and a three cylinder turbocharged power plant that produced 89 horsepower.
Although these numbers don't sound like much, they are adequate for the vehicle considering the Smart car weighs right around one ton (roughly 2,000 lbs, depending on the year). The EPA rated the turbocharged engine at 34 MPG city, 39 MPG highway.
Curiously, the EPA estimate for the naturally aspirated engine is slightly higher on the highway. The EPA rates the naturally aspirated engine at 33 MPG city, 41 MPG highway. Your mileage may vary, as they say.
Smart Fortwo EV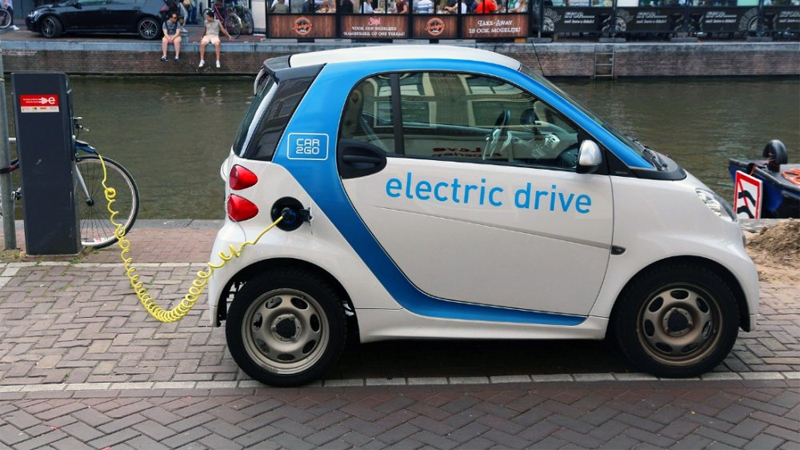 The first Smart EVs showed up in the United States in 2011 as part of a trial program in select major cities. In 2018, the electric version was the only one available on the market in the United States.
The electric motor produced 80 hp and a respectable 118 foot pounds of torque, bringing the Smart EV's MPGe rating at 124 city, 94 highway. The EVs had a range of 70-80 miles, though Smart claimed you could squeeze out 90 miles on a good day.
Smart Car Fuel Economy Tips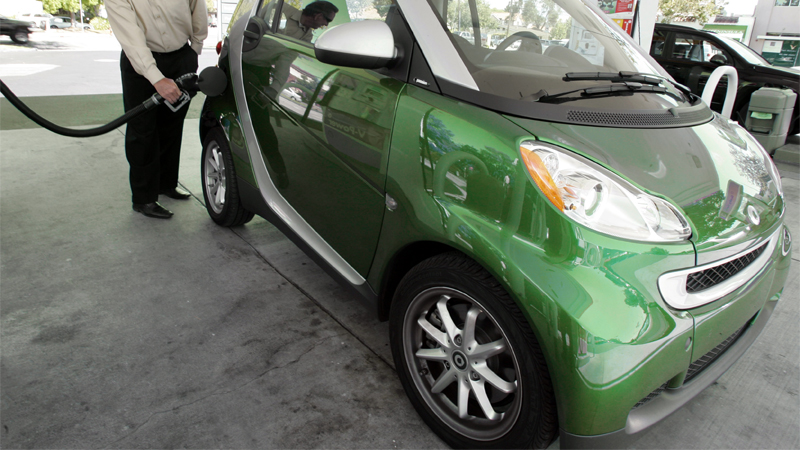 This page is an excellent resource for getting the most fuel economy out of your Smart car. Some of these fuel economy tips will also apply to other gasoline powered vehicles.
1) Check Your Tire Inflation
Tire inflation has a noticeable effect on fuel economy. Fuel economy is generally reduced at lower air pressures due to increased rolling resistance.
Follow the air pressure recommendation on the driver's side door jamb or in the owner's manual for best overall results. It's a good idea to check tire pressures at least every time you fill up the gas tank.
2) Use Premium Fuel
Models equipped with a gasoline engine can maximize their fuel economy by running premium fuel. In fact, premium fuel may return an additional 3 MPG over regular gasoline.
This is likely because the ECU is able to advance the ignition timing to provide more power and more efficient combustion from each power stroke.
Please Note: A vehicle has to be specifically calibrated to take advantage of premium fuel. If your owner's manual does not specify premium fuel, you will likely not benefit from running premium. Consult your owner's manual for additional information.
3) Keep a Healthy Following Distance
One of the best ways you can save on fuel (or increase your range in an electric vehicle) is to apply the throttle gently. Look far ahead down the road, and make sure you don't apply more brakes than you need.
If you're stuck in stop and go traffic, maintain a healthy following distance. Try to keep a constant speed, even if it's only a couple of miles per hour. It is much more fuel efficient to maintain speed than it is to accelerate.
If you're driving an electric vehicle, try to brake only using regeneration if it is safe to do so.
4) Limit Accessory Usage
It's fun to blast the stereo and crank the A/C, but did you know these accessories may actually rob you of power? If you can do without these luxuries, you are likely to notice marginally better fuel economy.
Are Smart Cars Safe?
The Smart Fortwo has received good ratings from the IIHS overall, scoring a "good" in most categories, and no less than an "average" overall (for the 2008 model).
That said, there's no escaping the harsh laws of physics. A head-on collision with an 18-wheeler at highway speeds will likely not end well for the Smart car driver.
Smart Car Alternatives
Since the Smart Fortwo is no longer sold new in the US, here are some alternative vehicles that will provide you with some excellent fuel economy.
Tesla Model 3
With a range of 322 miles on the longer ranged version, the Tesla Model 3 is one of the furthest driving electric vehicles on a single charge. Jumping up to a Tesla Model S will give you slightly more range and a slightly larger vehicle, but they cost significantly more.
The Tesla Model 3 has an MPGe rating of 148 city, 132 highway.
Toyota Corolla
If you're looking for an inexpensive, fuel efficient vehicle, the Toyota Corolla is never a bad option. The 2.0 L gasoline engine in the XSE trim gets 31 MPG city, 38 MPG highway. The hybrid trim yields an impressive 53 MPG city, 52 MPG highway.
Honda Civic
The Honda Civic has a very refined powertrain with its 1.5 L turbocharged engine and continuously variable transmission (CVT) on the upper trim levels. This power plant yields an impressive 32 city, 42 highway and is the one to buy from their lineup if you want to maximize both power and fuel economy in a standard gasoline engine.
Mazda Mazda3
If you're looking for a driver's car in a practical economy package, the Mazda3 is it. Although its fuel economy numbers are slightly lower than the competition at 27 MPG city and 36 MPG highway, Mazda built the car from the ground up to be comfortable to drive and fun to toss around corners.