Most modern vehicles have a traction control system (TCS) in them. Traction control limits wheel slip when torque is applied on acceleration.
What is Traction Control?
Traction control uses wheel speed sensors to detect when one driven wheel is spinning faster than the other wheels. In this condition, the ABS activates on the slipping wheel to slow its speed. Once the slipping wheel slows down, it is able to grip the road again and the brake on that corner of the vehicle is released.
Sometimes, the ECU will also reduce engine torque in addition to using the ABS system to apply the brakes.
Many vehicles also have a stability control system. Stability control leverages the use of ABS in a similar way. This system works to keep the vehicle pointed in the direction you want to go, even if the road is slippery and you start sliding. These two systems work together, so a malfunction in one will likely affect the other.
A rolling tire has more grip than a sliding tire. If the front tires are sliding, your ability to steer will be hindered. In extreme cases, you may not even be able to steer at all! In this case, your vehicle will follow the direction you were headed before you started to slide.
When one or more tires lose lose grip and start spinning, the traction control system will detect this problem and then act accordingly to correct the issue.
The traction control light (or TCS light) often flashes at the very moment wheel slip is detected and the system kicks in to correct the problem. This flashing is no cause for concern, but you should take note of the occurrence and drive a bit more carefully.
If there is a problem with the traction control system that hinders its ability to work effectively, the traction control light will remain illuminated indefinitely.
Related: What is Ford AdvanceTrac?
Top 7 Reasons the Traction Control Light is On
If the traction control light does come on, it will usually do so while you're accelerating. Do not panic when this happens because you need to focus on stabilizing the steering wheel as best as possible.
The traction control system is not going to assist you like it did before, so you need to be extra careful here. The best thing to do is slow down and drive to the nearest mechanic to resolve the issue.
Below are the top 5 causes of a traction control light coming on when you are accelerating.
See Also: What Does "Check VSA System" Mean?
1) Bad Wheel Speed Sensors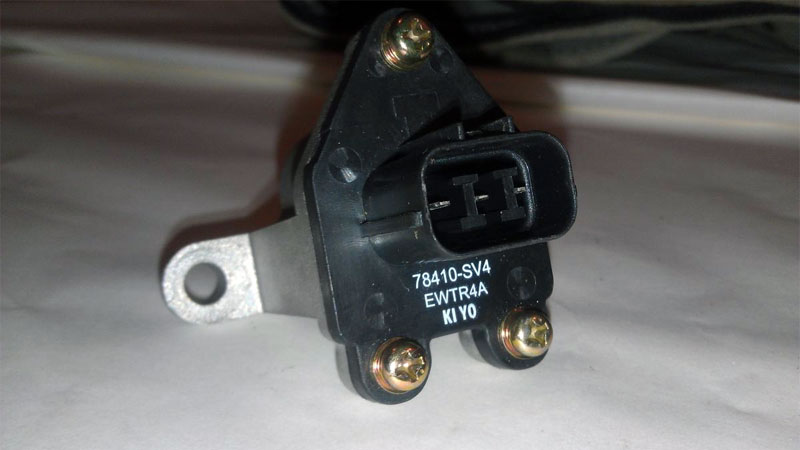 Wheel speed sensors are connected to your traction control system and engine control unit. These sensors are responsible for detecting the speed in which your wheels are rotating. Each wheel has its own sensor.
If the rotation speed of any wheel changes unexpectedly or unusually as you're accelerating, the wheel speed sensors will detect the change and notify the traction control system.
But if the wheel speed sensors are not working, the traction control system will not be notified. Then your vehicle will lose traction, causing the traction control light to come on.
A bad wheel speed sensor may also trigger your ABS or brake light to come on.
2) Bad Steering Angle Sensor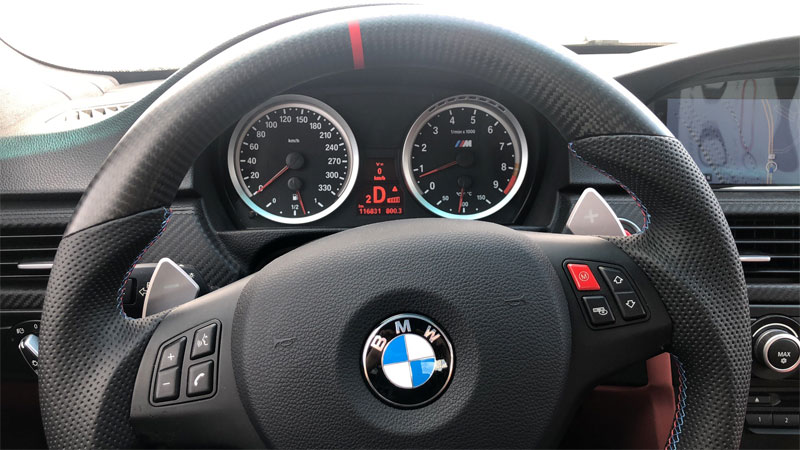 The steering angle sensor calculates the angle of the steering wheel and the rate in which it is being turned. The sensor is positioned in the steering column so that it can track the angle and rate precisely.
This sensor is typically used by the stability control system to detect the direction the driver intends to go. If the sensor goes bad, you can expect the traction control light to come on.
You may notice stability control issues with a bad clock spring.
3) Bad Road Conditions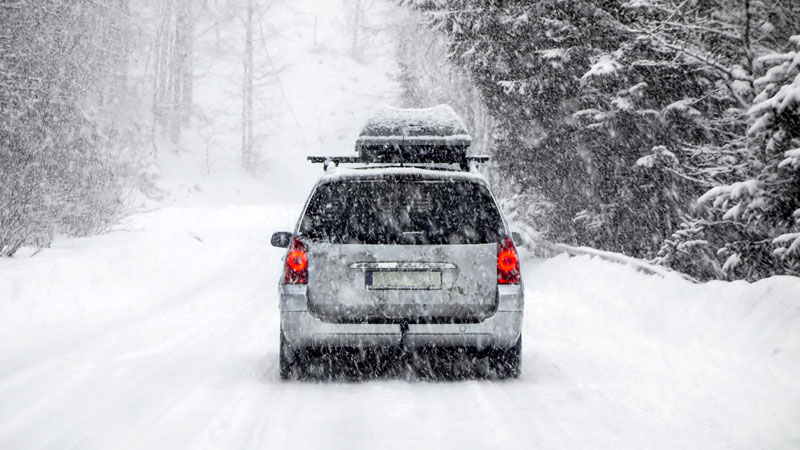 If the road conditions are too severe, your traction control system may not be able to handle it. For instance, if you live in a location with a lot of snow and ice on the ground, then the roads are going to be difficult to maintain traction on.
If the traction gets to be too difficult, then your traction control light may illuminate on the dashboard. There isn't much you can do other than getting your vehicle to a better area with safer roads.
Consider buying winter tires if you don't have them installed already. Winter tires are much better suited for slick road conditions than your standard all season tire. If you have the space, you can buy a second set of wheels and swap them over whenever you need to.
4) Bad Steering Rack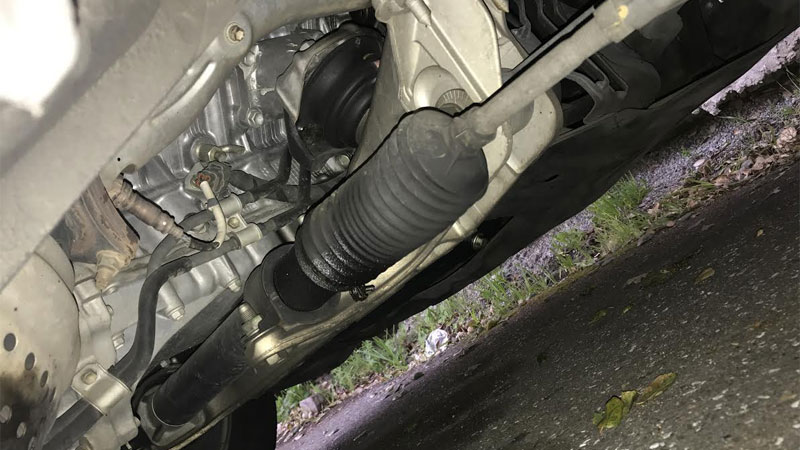 The steering rack is attached to your steering wheel and is an important part of the power steering system. It receives the high-pressure hydraulic fluid that is necessary for making it easy to turn the steering wheel.
Part of having good traction is having smooth steering that is easy to control. So, if you have a bad steering rack, it will be harder to steer your vehicle on a rough road. This will cause your traction control light to possibly come on.
5) Programming Issues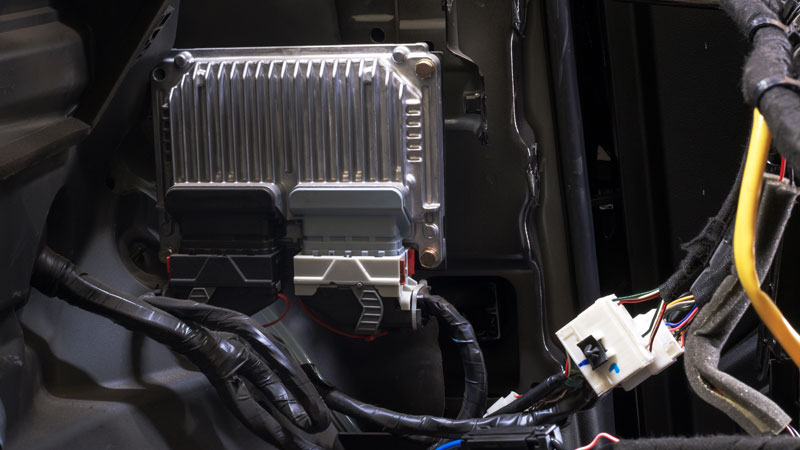 There may be a circumstance where the traction control system must be reprogrammed because it is having issues with its current programming. Sometimes these programming errors can happen as time goes on. Other times they are a result of a manufacturer defect or oversight.
If the traction control system ever has this problem, the traction control light will come on. Only a certified mechanic who specializes in your make and model vehicle will be able to fix the programming issues.
6) Limp Mode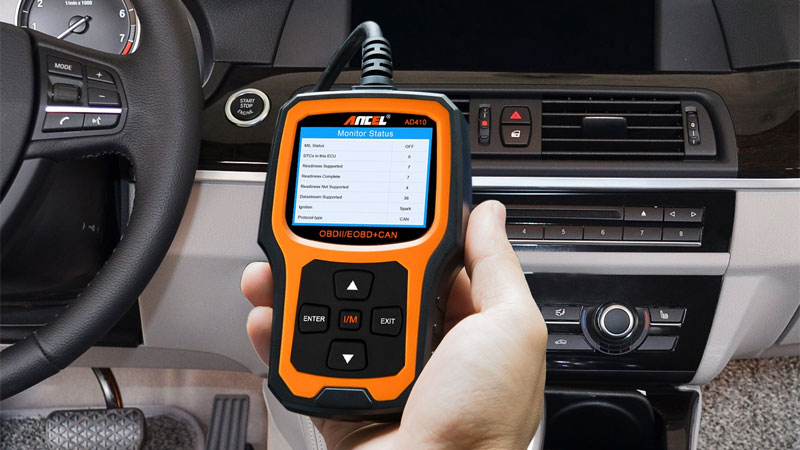 When a vehicle enters limp mode, the dashboard usually lights up like a Christmas tree. One of these lights will likely be the traction control light.
Limp mode keeps the powertrain safe while still allowing the driver to "limp" his vehicle to a mechanic for a repair. This prevents the driver from being stranded and needing a tow.
7) Manual Override
Many vehicles have a button you can press to disable the traction control or stability control systems. You may wish to disable traction control if you are stuck in deep snow or mud. In some cases, a little wheel slip may actually help free you.
Sports cars come with the ability to disable traction and stability control systems to give the driver more control over the vehicle's handling dynamics. Psst… it may also allow you to do a burnout, even in an automatic.
Even if you disable traction control manually, it will likely turn itself back on when you restart the vehicle.
Every traction and stability control system is different. Likewise, so is the procedure to disable them. Consult your owner's manual for your specific vehicle's procedure.
Can You Drive With the Traction Control Light On?
If the only light illuminated on the dash is the traction control light, chances are it's fairly safe to drive. If it's wet or slippery outside, you'll want to take extra care when accelerating or taking turns.
In these conditions, the vehicle may behave unpredictably. If you're not used to the way a sliding car feels, it can be a very scary experience.
Remember, a rolling tire has more grip than a slipping tire. Accelerate, steer, and brake smoothly so you don't upset the balance of the vehicle. Look as far down the road as you can, and look in the direction you want to go. Remember to maintain a safe following distance.